Employee Experience at Robin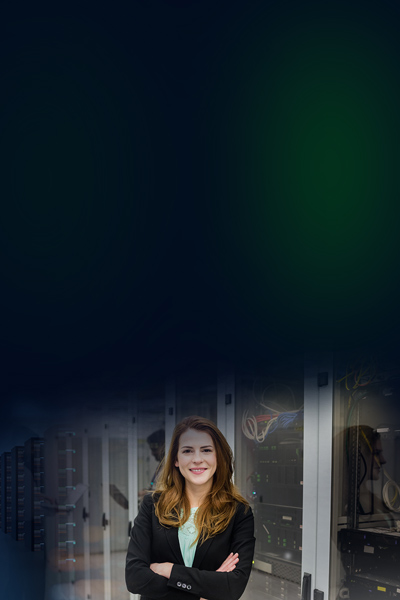 *Rated by CRN – 10 Hottest Kubernetes Startups of 2021
Join one of the world's hottest Kubernetes startups*, and work with high-performing individuals who challenge and redefine the game.

Sales Director
Our mission:
To help power & accelerate the Cloud-Native journey for all business organisations.
About Robin Systems
Robin is a well funded enterprise software startup offering industry's most sophisticated application automation platform. Robin simplifies deployment and management of big data, NoSQL, ML/AI, and database applications while significantly reducing infrastructure costs. We combine various technologies including containers (Docker, LxC), distributed storage, networking and application workflow management to deliver a revolutionary product to the market. We consistently amaze our customers with the functionality and usability of our product.
Job description
To support our EMEA expansion, we are looking for an experienced Software Sales Director reporting into the EMEA MD.
This role is a perfect fit for a self-managing, senior consultative sales leader, with experience in Kubernetes, cloud-native and cloud transformation related product sales.
You will have a proven track record of achieving new business sales targets across EMEA with specific expertise in selling cloud and hyper converged infrastructure related software deals. Experience and good understanding of OpenRAN, 5G, cloud ops is a plus.
The successful candidate will need to interact with senior customer stakeholder (CxO level) and must have real presence, very strong communication & interpersonal skills and an ability to forge long lasting relationships, internally as well as externally.
If you can demonstrate an entrepreneurial & outcome based approach, with an ability to always push forward and are looking to join an exciting cutting edge technology company, then talk to us.
Role locations: Spain/Portugal/UAE
Key responsibilities:
Establish a clear vision, plan and priorities within the European and Mid-East market (excluding UK&I).
Effectively interlock with Pre- Sales, Customer Success to execute passionately against that plan
Exceed sales targets as well as broadening of the Robin footprint
Work closely with pre-sales, customer success, product and marketing teams to deliver as per sales plan & targets
Mentor/coach poor performers not able to achieve sales objective
Establish and maintain communications and coordination with Partners to ensure delivery services meet or exceed expectations
Maintain prioritised pipeline execution and align resources with the highest yield opportunities QoQ
Based on portfolio growth, hire top sales talent and build a team
Mentor, coach & develop sales team
Elevate performance of Sales representatives
Desired qualities:
Around 15 years relevant sales or pre-sales experience in the cloud-native/k8s related software market with the most recent 5 years, in a direct new business role, with relevant industry relationships.
Experience selling cloud-native, containerisation/virtualisation, hyper-converged infra products is essential.
Understanding of Cloud native application landscape is a must
Telco & Enterprise sales experience and customer exec network is essential.
Experience working with and partnering with the likes of GCP, AWS, Azure etc is a plus.
Ability to learn quickly, communicate effectively and influence others to achieve results
Ability to lead, motivate and direct a group of diverse and talented individuals
Ability to prioritise, drive accurate and timely decisions
Ability to work effectively with senior management
Ability to operate in a matrix environment
Self-starting and self-managing and able to maintain operational command of the business including accurate forecasting and reporting
Mentoring/Coaching skills
Strong organisational skills and operational understanding
Strong communication, presentation and interpersonal skills
If you think you have what it takes to make a difference, we encourage you to apply.
NOTE: You must have existing & valid, legal authorisation to work in the relevant country for this role.