Robin Cloud Native Storage for OpenShift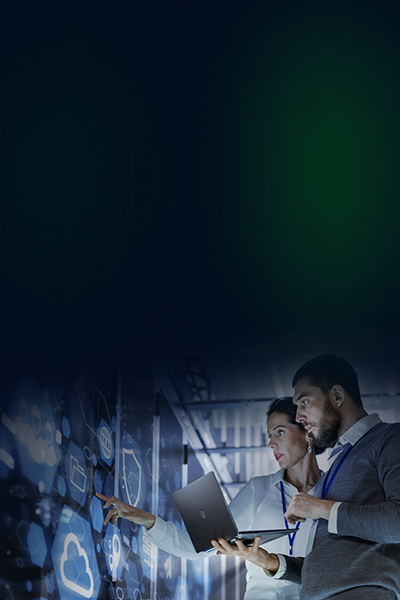 High performance storage and application-aware data management for OpenShift on any cloud
Bring high performance storage and application-aware data management to OpenShift
Robin Cloud Native Storage
Red Hat certified Operator that provides block and file storage with bare-metal performance
Runs natively on OpenShift and installs within 5 minutes
Simplifies data management operations such as snapshot, backup, and clone
Ensures application portability across OpenShift running on any cloud
Use cases for Robin CNS on OpenShift
Hybrid and multi-cloud data fabric
Deliver standard storage and data management experience across OpenShift deployments on-prem and in the cloud. Developers find it easy to automate workflows with standard APIs for storage and data management across hybrid and multi-cloud environments.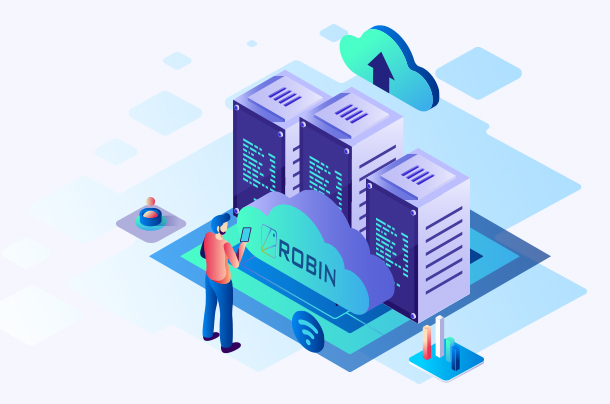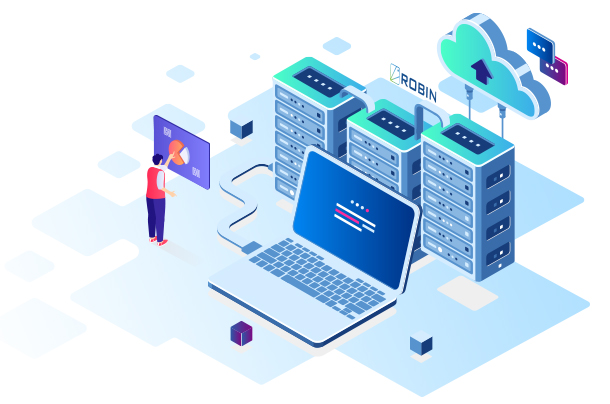 Application backup and recovery
Protect entire applications (data+metadata+config) with backups to the cloud or an off-cluster location. Recover entire applications, including data, with a single command in the event of data corruption or hardware/cluster failure.
Quick application time-travel
User accidently deleted data? Or just want to see what your data looked at a prior date? Want to checkpoint your entire app before upgrades or new experiments? Robin CNS provides application-aware snapshots to help you quickly rollback to a previous point-in-time.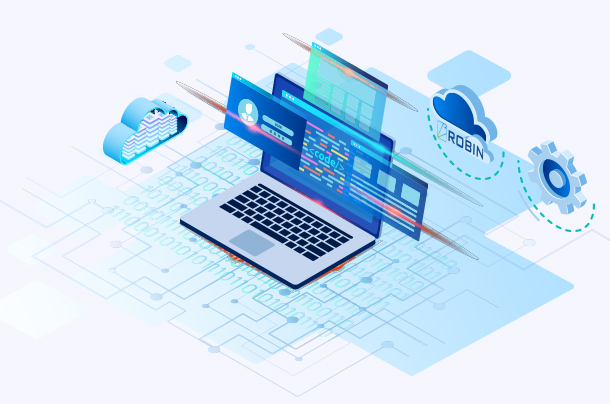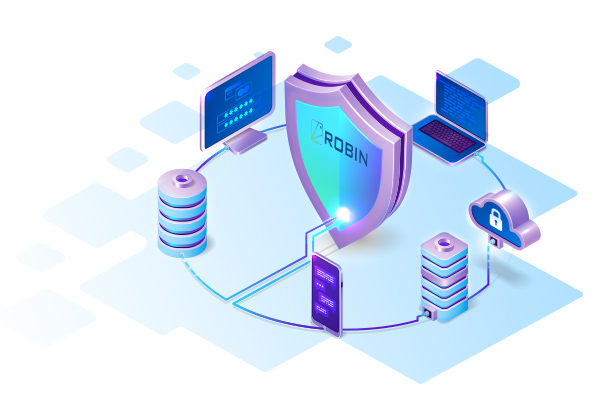 Ransomware protection and insurance
Protect against data breaches with encryption-at-rest for your data. Insure against data wipe-outs with automated and secure backups to the cloud, which can be restored quickly to ensure business continuity.
Hybrid and multi-cloud application portability
Easily move complex stateful applications between OpenShift clusters on-prem and on public clouds. Moving entire apps across clouds is completely automated by Robin CNS, making it easy to export/import applications with a single command.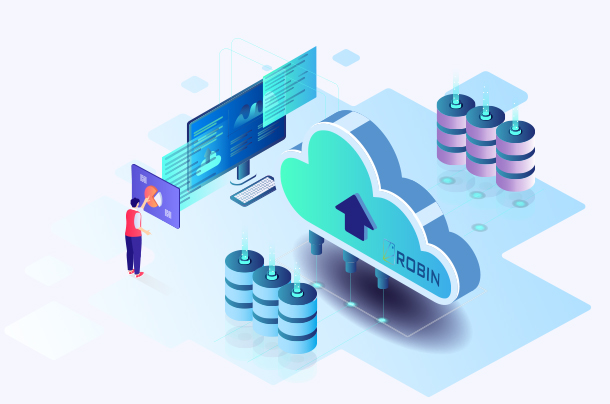 Dev/test collaboration using cloning
Collaborate across geographies and teams by cloning entire application environments (data+metadata+config) in minutes. This helps free up valuable time across your Dev and QA teams and makes them more productive.
Why customers choose Robin CNS for OpenShift

Ready-to-use within minutes
Robin CNS is a Red Hat certified operator and installs directly from the OpenShift console. It pools all available storage resources such as local disks (SSDs, HDDs, NVMe) and cloud disks together to create an enterprise-grade block and file storage solution.

Best-in-class performance
Robin CNS delivers up to 2X better performance than competition and provides performance tuning features such as data locality, I/O hotspot detection, live data rebalancing, and advanced placement policies.

Improved developer productivity
Robin CNS automates storage and data management operations on OpenShift and provides a simple API for developers and DevOps teams. DevOps teams can easily manage stateful applications without having to become storage experts.

Always-on applications with HA/DR
Robin CNS provides synchronous replication across failover domains such as disks, node, racks, data center, and availability zones for HA. For DR, it provides asynchronous replication between active and standby sites/clusters.

Faster experimentation and innovation
With the ability to roll back quickly to a stable point-in-time using snapshots, developers can experiment faster without hesitation. Redirect-on-write technology ensures the snapshots are fast and lightweight, enabling frequent checkpoints for applications.

50% lower TCO for storage
Reduce licensing cost with simple all-inclusive pricing for storage and data protection. Reduce hardware cost with thin provisioning, redirect-on-write snapshots and incremental backups that help you use the storage capacity efficiently.