Cloud Native Transformation

Simplify & Future-Proof With
Multi-cloud mobility | Zero touch automation | Hyperscale orchestration

5G + Storage + Kubernetes = Robin.io
Schedule a live demo at Robin's GITEX booth
Booth Number #CC2-3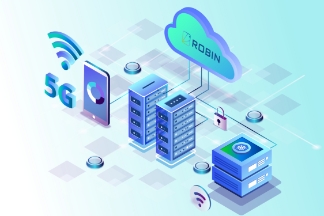 Hyper-converged, web-scale cloud-native Kubernetes platform running some of the most complex applications in the world
Robin's products run business-critical data- and network-intensive workloads for some of the world's largest enterprises and service providers.
Robin empowers the world's leading enterprises and service providers. We put the power of application automation into the hands of the experts actually building, deploying and managing the life cycle of these applications. We manage application infrastructure so developers and IT operations can focus on higher-value work. Global customers, like BNP Paribas, Palo Alto Networks, Rakuten Mobile, SAP, Sabre and USAA, chose Robin to automate the application pipelines for their vital business processes.

Challenges in cloud-native & Kubernetes
74% of tech chief financial officers say cloud computing will have the most measurable impact on their business.
$57B will be spent on big data technology this year
Persistent storage is cited as the top barrier to container adoption.
For containers to be truly useful in the stateful world, robust architectures spanning the entire application IO Path for big data and databases must be within reach.
Unlock more insights. Plan your cloud-native journey well.
A robust ecosystem of partners
Delivering value to end-user applications
Robin is partnering with leading global players, like Blue Arcus, Intel, KloudSpot and StorCentric to enable a transformational journey in retail business solutions. Our ecosystem of partners is delivering real-life digital solutions for enterprises & societies at large using cutting-edge AI-led, location-aware technologies.
Our joint offering with Blue Arcus, Intel, KloudSpot and StorCentric can enable unique digital use cases that could be immensely valuable to your business. Whether you're looking at smart city services or healthcare, everything from application stacks to storage and backhaul access is available within our plug-and-play service package.
The impact: The partnership between Robin.io, Blue Arcus, Intel and KloudSpot will combine the technologies needed to enable end-to-end 4G and 5G services to provide new digital applications and half time-to-market for evolving digital businesses.
Use cases:
Workspace optimization
People and asset tracking
Digital advertising and communication
Business productivity
Health, safety, and environment
Smart cities
Analytics & dashboards
To know more about this offering, see us in action at booth #CC2-3.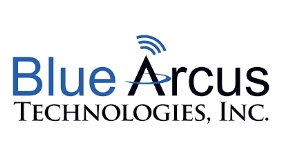 Schedule a live demo at Robin's GITEX booth
17-21 Oct 2021
Dubai World Trade Center
Booth Number #CC2-3
What Robin can do for your business

Accelerate deployment of any stateful app on any Kubernetes

Simplify day-2 operations without becoming storage experts

Protect critical applications with application-aware data protection

Best TCO of any storage solution

App-aware multi-cloud portability