Privacy Policy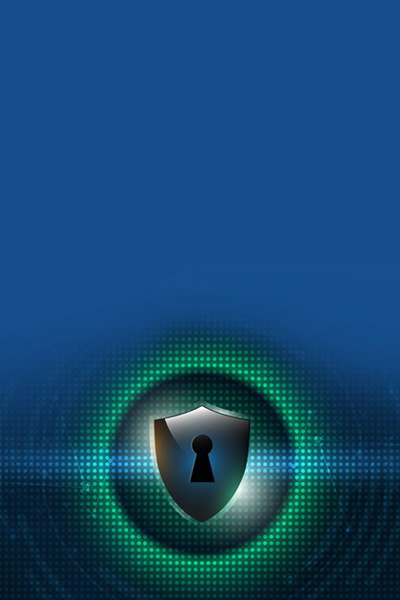 At Robin Systems, Inc. we recognize that your privacy is very important, and we take it seriously. Please read this privacy policy ("Privacy Policy") carefully to get a clear understanding of how we collect, use, protect or otherwise handle your personal information or personal data.
What personal information do we collect from the people that visit our blog, website or app?
Personal Information You Provide to Us. When you fill out a form on our website, register with us, make a purchase from us, sign up for our newsletter, respond to a survey or marketing communication, as appropriate, you may be asked to provide personal contact information such as your name, company name, address, email address, phone number or any other information necessary for us to help you with your experience on our website or the use of any of our products or services.
The information you provide may be used to answer your questions, improve our website, customize content and communications about our products and services, including special offers, announcements, and new features.
Personal Data Collected Automatically. We may also automatically collect information from visitors to our website using cookies.
Do we use "cookies", "web beacons", or IP addresses?
Yes.  As you interact with our website we may automatically collect information about your equipment, browsing actions and patterns. We collect this personal data by using cookies, web beacons, Internet Protocol (IP) addresses and other similar technologies. Please see our Cookies Policy for more details.
How do we use your information?
We use the information we collect from you for the following purposes:
To provide you the products and services we offer, communicate with you about your use of our products and services, respond to your inquiries, provide troubleshooting and for other customer services purposes.
Personalization. To tailor the content and information that we may send to you.
Marketing and Promotions. For marketing and promotional purposes, such as to send you news and newsletters, special offers, and promotions, or to otherwise contact you about our products or information we think may interest you.
Analytics. To gather metrics to better understand how users access and use our website.
Comply with Law. To comply with legal obligations, as part of our general business operations and for other business administration purposes.
Prevent Misuse. Where we believe it necessary to investigate, prevent or take action regarding illegal activities, suspected fraud, situations involving potential threats to the safety of any person, inappropriate or offensive activities, or violations of this Privacy Policy.
Third-Party Disclosure
Except in the case of a sale of our company, in which we would transfer your personal information and personal data to the buyer in order for them to continue to provide services to you, we do not sell your personal information or personal data to third parties to use for their own marketing purposes. We do not otherwise transfer to outside parties your personal information unless we provide you with advance notice. This does not include website hosting partners and other parties who assist us in operating our website, conducting our business, or servicing you, so long as those parties agree to keep this information confidential. We may also release your information when we believe release is appropriate to comply with the law, enforce our site policies, or protect our or others' rights, property, or safety. Non-personally identifiable visitor information may be provided to other parties for marketing, advertising, or other uses.
Third-Party Links
We do not include or offer third-party products or services on our website.
California Online Privacy Protection Act (CalOPPA)
As a California resident, you have the right to review and change, edit or update your personal information.  Contact us at info@robin.io email address to find out what information we have collected about you, and to request any changes.
How does our site handle Do Not Track signals?
While we attempt to honor do not track ("DNT") instructions we receive from your browser, we cannot guarantee that we will respond to such signals, in part because of the lack of common industry standard for DNT technology. We continue to monitor developments in DNT technology and stay apprised of DNT industry standards as they evolve.
Does our site allow third-party behavioral tracking?
Yes. Some third parties issue cookies through our Website to serve ads that are relevant to your interest based on your browsing activities.  These third parties may also collect your browser history or other information to determine how you reached our Website and the website you visit when you leave our Website.  Information gathered through these automated means may be associated with the personal information you previously submitted to our Website.
Children's Online Privacy Protection Act
Our communications, business process, products and services are not directed to and we do not specifically market to individuals under the age 18.  We do not knowingly collect personal from children under age 18. If we become aware that a child under age 18 has improperly provided us with personal information, we will take steps to delete such information. If you become aware that a child has provided us with personal information, please contact us.
Fair Information Practices
We take reasonable measure to prevent personal data breaches. Should a data breach occur we will notify users via email within 7 business days or sooner when practical or as required by law.  In all cases, we will work together with affected parties to minimize effects, to make all notifications and disclosures that are warranted or otherwise required by applicable law, and to take action to prevent future breaches. We strive to systematically outline responsibilities in cases of Personal Data breaches in our contracts, both with customers as well as with our vendors.
CAN-SPAM Act
We collect your email address to: info@robin.io
Send information, respond to inquiries, and/or other requests or questions.
Market to our mailing list or continue to send emails to our clients after the original transaction has occurred.
If at any time you would like to unsubscribe from receiving future emails you can do so by using the "unsubscribe" link at the bottom of each email or by emailing us with your opt-out/unsubscribe request.  Once we receive your request will promptly remove you from ALL correspondence.
Transferring Your Data
We are headquartered in the United States.  As such, we transfer, process and store your personal information in the United States and our service providers may process and store it elsewhere where data protection levels may not be equivalent to the levels of data protection as your home jurisdiction. We will take steps to ensure that your personal information receives an adequate level of protection in the jurisdictions in which we process it.
EU General Data Protection Regulation ("GDPR")
Beginning May 25, 2018, the processing of personal data of users in the European Union is subject to the EU General Data Protection Regulation ("GDPR"). If you are a user in the EU you have the right to:
Request access to information that we have about you;
Receive information related to our use and processing of your information;
Correct or delete any information that we have about you;
Withdraw your consent to our use of your information at any time;
Request that we restrict our use and processing of your information;
Object to our processing of your personal data, including for marketing purposes based on profiling and/or automated decision making;
File a complaint relating to our handling of your personal information with a supervisory authority;
Contacting Us
If there are any questions regarding this Privacy Policy, you may contact us using the information below.
Robin Systems, Inc.
ATTN: Legal Counsel
2033 Gateway Place
Suite 500
San Jose, CA 95110
United States of America
Changes to Our Privacy Policy
If we change our privacy policies and procedures, we will post those changes on this page. If we make any changes to this Privacy Policy that materially change how we treat your personal information, we will endeavor to provide you with reasonable notice of such changes, such as via prominent notice on our homepage or to your email address of record, and where required by law, we will obtain your consent or give you the opportunity to opt out of such changes.