Edging Closer to 5G with Automation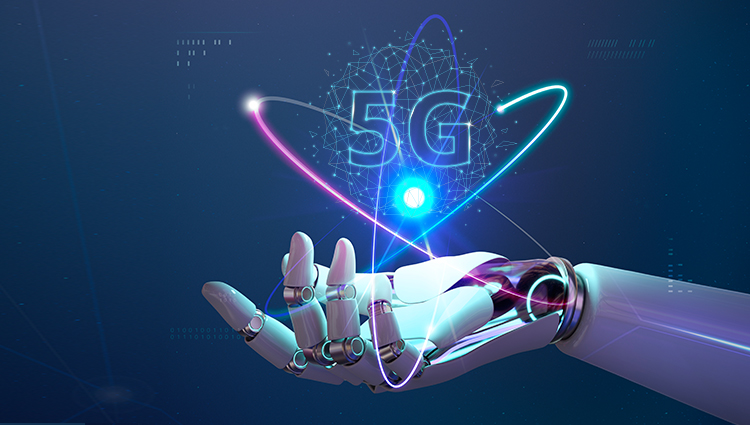 5G use cases and applications require unprecedented mobility, security, low-latency and tighter integration between wireless and mission-critical applications. To enable these expectations, intelligent infrastructure and automation technologies are being increasingly adopted worldwide. This is proving to be the fundamental backbone of successful, competitive business that is thriving to deliver industry 4.0 and 5G applications worldwide.
The opportunity to monetize
The new capabilities of 5G bring about the potential for enormous revenue growth. 5G deployments are driving Multi-access Edge Computing (MEC) growth and according to STL Partners, the market for MEC is to be between $1.75G and $4.25B in 2025. Key technologies fuelling this growth include Virtual Reality (VR) and Augmented Reality (AR) gaming, seamless video calling, Ultra-High Definition (UHD) videos, and Internet of Things (IoT) that spawn SmartX applications including cities, manufacturing, agriculture, logistics, etc.
Overcoming complexity
There is no one-size-fits-all approach when it comes to 5G and LTE deployments. Facilitating new 5G services and in turn creating new revenue streams requires flexibility and adaptability to enable instantaneous processing decisions and outcomes at the network edge. However, the full impact of 5G and MEC applications is yet to be realized and is in its infancy. Delivering services with stringent expectations of low latency to the end-user in a flexible and adaptable way to meet unique requirements is complex. To make it easier and bring the data processing closer to the users, MEC moves the intelligence and service control from centralized data centers to the edge of the network. This allows data to be stored locally, analysed, processed and shared upstream when needed, instead of backhauling all the data to a central site for processing.
The key to taking advantage of change revolves around a flexible cloud platform and orchestration toolset that makes it easy to manage bare-metal infrastructure and move workloads around the network, reusing resource models, network models and existing workflows. The alternative reality involves re-customizing, reintegrating and reinventing the wheel every time a change is made. By using the right platforms to orchestrate and automate the network, operators can offer a more competitive and vibrant supplier ecosystem, with faster innovation, leading to a deeper market penetration and an improved user experience.
To realize these advantages, mobile operators must overcome challenges associated with network modernization, automated deployment at scale, colocation and security to maximize their returns. With this success relying on automation at the edge, telecom operators are increasingly turning to cloud-native platforms to provide the foundations of creating customizable bare-metal to services orchestration. Autoscaling and auto-healing can greatly improve solution reliability for any application. There are a number of advantages for Kubernetes on this front.
Kubernetes
To scale just one part of an application, operators would need to organize an entire Virtual Machine (VM) including all of the compute, store and network resources associated with it. What would normally take minutes to go through takes seconds with Kubernetes containers, using only a fraction of the resources too. Applications are broken down into their constituent parts or functions, called micro-services, which have the ability to only scale out the micro-service dedicated to a particular function. Kubernetes is easily configured to auto-scale the microservices that can be based on a number of KPIs. For example, CPU usage of 80% can be used as a trigger. With similar declarative automation, Kubernetes heals itself when there is a discrepancy between the declared optimal state and any suboptimal state. For example, malfunctioning resources, or crashed states can trigger a different automated response.
Kubernetes has been deployed across all provider and enterprise markets and is taking a lead to give telecom operators a competitive edge when combined with a cloud platform, owing to the fact that it is always up and running, highly available and at scale. According to Enlyft, Kubernetes is deployed by over 25,000 companies worldwide, covering a wide range of verticals, revenue and headcount sizes. More importantly, it has been successfully deployed in the RAN by a leading MNO.
Delivering the 5G promise
MEC applications give operators the opportunity to deploy new OTT services, host application environments and dynamically engineer change in the way they deliver services. Using a cloud-native, flexible Kubernetes platform enables far reaching improvements to operating efficiency, costs and agility, as well infrastructure utilization. The operational nature of MEC + RAN environments can be transformed to become nimbler and offer greater choice and flexibility in the way they accelerate new connectivity and service options.
Robin is already helping operators to deliver on the 5G/MEC service promise with unmatched lifecycle simplicity, performance, scale, and advanced workload placement. By utilizing Robin's MDCAP with its bare-metal to services orchestration and the industry's most advanced cloud platform, low-latency services can be delivered on VMs that run 30% faster compared to traditional VM platforms.