Introducing Robin Storage: Advanced Data Management for Kubernetes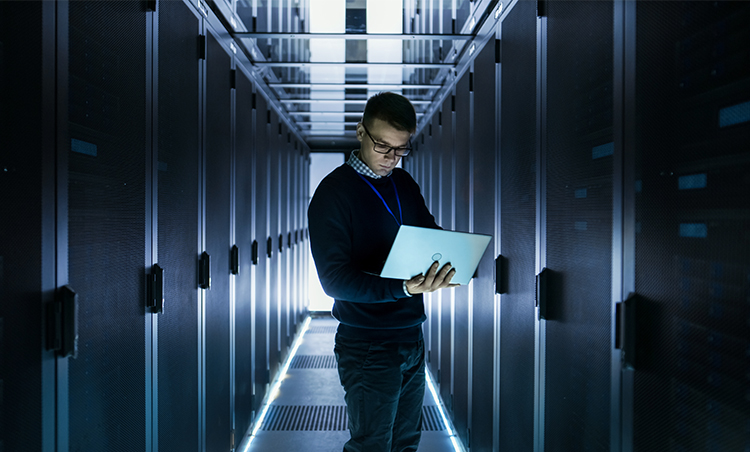 Run Stateful Applications on Kubernetes, powered by Robin Storage with bare-metal performance, advanced data management, and Kubernetes-native integration
As part of digital transformation initiatives, organizations across the globe are increasingly adopting containers and Kubernetes has emerged as the leading orchestration platform.
However, running mission-critical enterprise workloads that are Stateful on Kubernetes is still complex and challenging. Stateful applications such as PostgreSQL, MySQL, MongoDB, Elastic Stack, Kafka, and MariaDB require advanced data management capabilities in order to recover from system failures, deliver predictable performance and ensure enterprise-grade security.
"Choose storage solutions aligned with microservices architecture principles and adhere to the requirements of container-native data services, such as being hardware-agnostic, API-driven, based on distributed architecture, and capable of supporting edge, core or public cloud deployments," advises Julia Palmer, Senior Director Analyst and Arun Chandrsekaran, Distinguished VP Analyst, Gartner.
Introducing Robin Storage, the cloud-native storage with advanced data management that enables Stateful workloads on Kubernetes. Born out of the partnership between Google and Robin.io that entails:
Engineering-engineering collaboration to design standardized APIs for running data-centric workloads in Google
Kubernetes Engine (GKE)Robin Storage, as the storage for enterprise workloads in GKE/Anthos.
As Robin announced in a press release issued today, powered by Robin Storage, Google Cloud's Anthos which includes GKE and Istio, offers support for running enterprise workloads without having to re-architect them as cloud-native applications.
Robin.io, as one of the first Anthos Storage integration partners, provided deep feedback on the design of application-level snapshotting, backup and cloud portability. These sophisticated data management services represent an evolution of the current "state of the art" for running stateful workloads in GKE.
Robin Storage is a CSI-compliant block storage solution with bare-metal performance and powerful data management capabilities which are exposed through standard APIs that seamlessly integrates with Kubernetes-native administrative tooling such as Kubectl, Helm Charts and Operator framework. It provides automated provisioning, point-in-time snapshots, backup and recovery, application cloning, QoS guarantee, and multi-cloud migration for stateful applications on Kubernetes.
Robin Storage is architected to address the needs of customers looking to implement a hybrid strategy or migrate from on-premises data centers to the cloud. Robin Storage enables powerful hybrid cloud use cases such as cloning a snapshot and rehydrating in multiple Google Cloud Platform availability zones. Robin Storage also offers flexibility in being able to leverage existing investments in storage infrastructure like DAS/NAS/SAN from leading vendors and offer a single plane for advance data management capabilities across hybrid cloud implementations.
Protect app+data with replication, snapshots, backup & recovery, and enterprise-grade security and get Hybrid & Multi-cloud portability with Robin Storage today!
Learn more: Robin-storage
Try/Buy: https://console.cloud.google.com/marketplace/details/robinio-public/robin-storage?q=robin