Partha Seetala and Renu Navale: How The Robin Platform Supports 5G Automation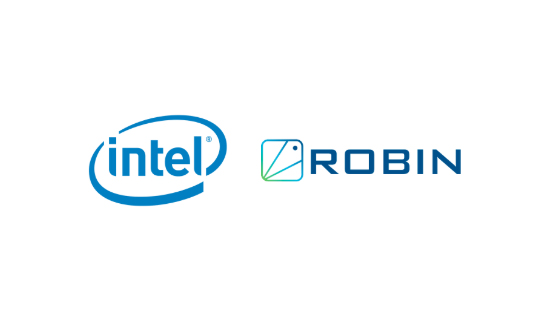 Robin.io automates the deployment and life cycle management of complex data- and network-intensive application pipelines as a service, including the demanding requirements of 5G service delivery. We recently announced our work with Intel OpenNESS (Open Network Edge Services Software), an open-source software initiative from Intel to create new applications and 5G Services. OpenNESS microservices will make it easier for cloud and Internet of Things developers to engage with a worldwide ecosystem of hardware, software, and solutions integrators to develop new 5G and edge use cases and services.
Robin.io Founder and CTO, Partha Seetala joined Renu Navale, Vice President and General Manager, Edge Computing and Ecosystem Enabling at Intel, on the Intel Chip Chat podcast this week to talk about how the Robin Platform supports telecom service providers automate the 5G deployment services.
Partha explains how 5G is impacting enterprise service delivery and how this collaboration with Intel showcases how 5G networks can help with the deployment of edge services. In the podcast, you'll hear about the Robin.io application automation platform and how it enables wireless operators to deliver an end-to-end cloud-native 5G service delivery network. Partha also points out how RAN Vendors and Communication Service Providers are benefitting from the Robin Platform along Intel technology innovations to reduce the Time to Market/Deployment efforts from weeks to a few minutes.
Renu reiterates the learnings from this collaboration and points out the areas where Intel is making future investments to advance cloudification of network infrastructure. She points out "easy consume-ability" for customers offered by a flexible/modular architecture such as OpenNESS as well as "orchestration and monitoring capabilities" with hooks to drive Enhanced Platform Awareness (EPA) as well as resource/service orchestrations that will be key to successfully deploy and scale 5G services. Learn more about Intel's work in network transformation, 5G and edge computing at www.networkbuilders.intel.com. To learn more about OpenNESS, visit https://www.openness.org.
Learn more about how Robin solves the fundamental challenges of running big data and databases in Kubernetes and enables the automation of an agile, and flexible infrastructure for both 5G and enterprise applications by scheduling a demo today.
Intel and the Intel logo are trademarks of Intel Corporation or its subsidiaries in the U.S. and/or other countries.