Robin.io Joins Intel's Conversations in the Cloud to Talk 5G Automation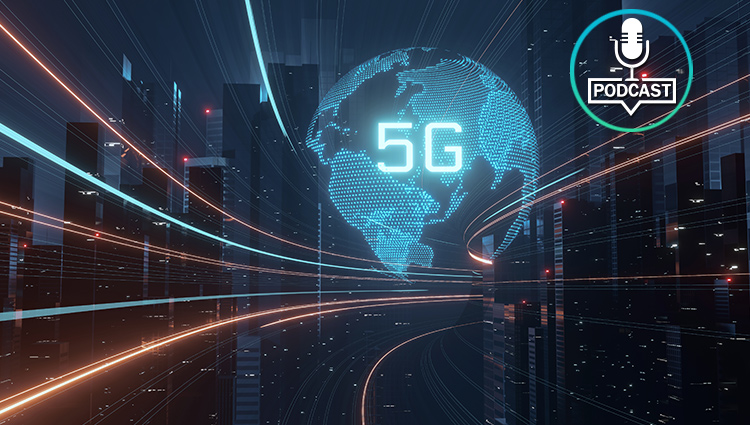 Hyper automation and the transformation of 5G networks was top of mind on a recent Conversations in the Cloud podcast sponsored by Intel that featured Robin.io's Co-founder and CEO Partha Seetala. Joined by telecom pioneer Caroline Chan, Vice President and General Manager of Intel's 5G Infrastructure Division, Partha provided an overview of Robin's cloud native technology and solutions while defining some of the more prominent challenges faced by network operators as they make the transition to next-gen 5G networks.
When addressing organizations that are making the shift toward cloud native, Partha notes: "There are two classes of workloads that have traditionally been left behind. One where data is a strategic asset (databases, big data platforms, etc.) … and the other is centered around networks, things like RAN and packet core and so on."
In response, Robin.io has created technology and solutions that enable organizations to accelerate their journey towards cloud native by bringing every application stateless as well as data-intensive workloads, making them very easy to deploy and manage on cloud native platforms, such as Kubernetes.
As Partha details during the conversation, the vision behind Robin.io was to "simplify the entire stack even further by taking the entire management plan into an application … essentially manage everything from the perspective of an application." Beginning on the enterprise side, where organizations were looking at how to use newer container technology and combine orchestration technologies, Robin hardened its product and created a path to operator-led 5G use cases, deploying complex systems within the Kubernetes setting and in 5G environments.
Listen to audio
Additional highlights of the conversation between Partha and Caroline Chan include:
What makes 5G more than just a connectivity platform for the enterprise?

Chan: "5G can become both a fabric and the enabler for AI to truly take hold."

Why does Kubernetes hold such promise for large scale enterprise 5G?

Partha: "The scale at which a 5G network is going to be deployed is orders of magnitude bigger than a 4G network and the performance needs, as well as the low latency requirements are very high."

On Intel's vision for the evolution of enterprise 5G:

Chan: "Enterprise 5G has the ability to truly transform the economy at a large scale."

Hyper automation at the network edge:

Partha: "Without automation, deployment at the edge takes much longer, the lifecycle management for the infrastructure, as well as the services, becomes very complicated. Robin has been able to solve this very elegantly through our AI-driven automation platform that is built on top of Kubernetes."
Our thanks to Intel and Jake Smith for the opportunity to be on Conversations in the Cloud!