The Astronomical scope of Private 5G – and how to unlock its massive benefits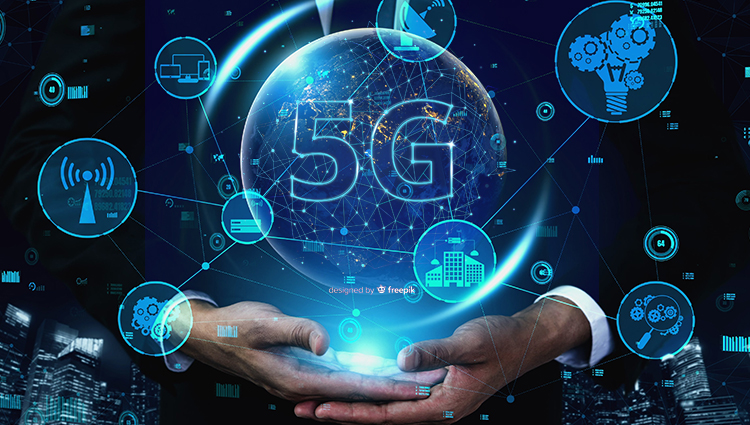 As enterprises prepare to deploy Industry 4.0 applications, they are increasingly adopting intelligent infrastructure and newer automation technologies. With aggressive digitalization comes an insatiable appetite for improved performance and new services. Enterprises and customers are adopting the current 5th Generation (5G) mobile network as quickly as it becomes available. However, to realize its full potential, operators need to provision for unprecedented mobility, security, low-latency and tighter integration between wireless and mission-critical applications. Every device in a warehouse, factory, mine, oil rig, large retail complex or sports facility will need to connect securely and communicate seamlessly.
Private 5G, along with Open Radio Access Networks (O-RAN), will enable these expectations.

So, what is Private 5G?
Private 5G and Private LTE are networks that can be tailor-built to the needs of an organization. A Private 5G network, for example, comes with dedicated infrastructure within a 5G ecosystem that is customized to deliver to an organization's connectivity goals. This is especially true since every company needs its own focused strategy to stand out from the 5G crowd and generate new customers.
Why are enterprises choosing 5G as their wireless solution?
Higher data rates
Rapid and easier deployment of end devices
Enhanced Quality Of Service (QoS)
Massive IoT support
Enhanced and flexible security
High availability
Multipath transmission
There are numerous topology choices in both Radio Access Network (RAN) and 5G Core (5GC). We can boil these down to 4 general models:
Ask your vendor how, not just what, but HOW:
Privately operated and isolated
Privately operated and isolated, with a connection to a public slice of the MNO's network
Hybrid operation with the MNO operating all of the 5G core functionality. The customer runs on a private slice of the MNO's network but retains mission-critical application control.
Offload all 5G network functionalities as well as mission-critical application hosting to the operator and run on top of multiple provider slices.
There are pros and cons associated with each of these models. You can explore them in detail in our white paper 'Private 5G and Private LTE For Communication Service Providers (CSPs)'.
But even before choosing a topology model, it is important to drill down on customer requirements and ask questions, like the ones below:
Need: Why do you need 5G in the first place – what products and services are 5G expected to enable?
Hosting: Will your mission-critical applications be off-site and would you consider 3rd-party hosting?
Services: Do you also want to provide local 5G phone service in case you are in an isolated environment?
Size: How big is your 5G-connected deployment, and how distributed are your facilities?
Security: What are your security requirements?
The key to deploying successful Private 5G services is the ability to quickly and easily adapt to change. It is important to understand there is no one-size-fits-all solution. Over time, customers may add to their existing solution and even migrate between Private 5G deployment models. Resources, NFs and applications will be deployed and migrated all over the network, far edge, edge, regional and core, where each environment has different restrictions and configurations.
Kubernetes and 5G
Many organizations across the globe are migrating to containers due to the efficiency, portability and scalability they bring to the table. But managing containers in a complex and dynamic environment across massive, multi-location deployments can be extremely cumbersome.
This is where Kubernetes comes into the picture. As an open source container orchestration platform, many see Kubernetes becoming as ubiquitous as Linux. It is already proving to be indispensable in the cloud. After all, Kubernetes was designed for performance and scale. However, one of its biggest limitations is that it was not originally designed for provider solutions. Therefore, with most platforms, they must consider the following challenges:
Container-CNF and VM-VNF roadmaps and silo implications
Declarative automation and orchestration
Automated workload placement – no hardcoding
Advanced networking requirements
NF and application performance tuning
1-click as-a-Service rollouts and lifecycle automation
Adopting a flexible cloud platform and orchestration toolset makes it easy to manage your bare-metal infrastructure and move workloads around the network. It also involves reusing resource and network models and existing workflows. Otherwise, you end up re-customizing, re-integrating and reinventing the wheel every time you make a change
Deploying a private, regional, national, or international 5G network is by no means a simple task. It evokes multiple scenarios or challenges, which you can find in our white paper 'Private 5G and Private LTE For Communication Service Providers (CSPs)' . You'll see why and how Robin Cloud Native Platform (CNP) is the best answer to many of these challenges
Unlocking value through Robin.io
Robin CNP is a single system that unifies VMs and container service operations. With CNP everything, including your CNFs and VNFs, runs on Kubernetes. CNP consolidates all of the resource and lifecycle management operations into a single system, both on the GUI and resource-sharing fronts. CNP, along with other Robin products like Multi Data Center Automation Platform (MDCAP), enables that value, by reducing overheads with fewer software components and increased NFs and application performance, allowing you to do more with less.
Robin's, enhanced Kubernetes-based, CNP combines 1-click application onboarding with declarative, context-aware workload placement, pinning your NFs and services to automated policies. Just tell CNP what resources, states and other applications your service needs, then CNP auto-discovers them and configure them for you, as per your policy, over the entire automated lifecycle of the service, add, stop, start, heal and migrate.
With CNP, resources are modeled based on numerous NUMA-aware placement options including memory, CPU cores, HugePages, overlay/underlay networks and redundancy, applying affinity and anti-affinity rules as needed. With the automated workload placement, there is no hard coding and no Kubernetes expertise needed
Robin MDCAP orchestrates and manages the lifecycle of any workflow including, bare-metal provisioning, cloud platform instantiation, Network Functions (NF) and Network Services (NS) lifecycle management and Methods Of Procedures (MOPs), all of which can be triggered through a policy engine. MDCAP's automated workflows support Cloud Native Network Functions (CNF), Virtual Network Functions (VNF) and 3rd party Physical Network Functions (PNF), simultaneously.
Robin's advantage is that it not only provides intuitive context-aware lifecycle management for your NFs, services, and Kubernetes cloud platform, but integrates those workflows with your physical platforms, like bare-metal servers and third-party appliances. You can install your OS, upgrade your firmware, configure NIC cards and RAID, to name just a few. Robin provides one platform with one workflow, not simply stitching together multiple siloed products. Which means, you get to reduce your integration and deployment timelines effectively.
Private 5G and LTE present customers with unprecedented opportunities. Robin CNP can help organizations unlock exceptional benefits in their Private 5G journey. There's a lot you need to know about Robin CNP that can transform the way you reimagine the future of your business.
Learn more in our white paper on 'Private 5G and Private LTE For Communication Service Providers (CSPs)'.