Top 5 Reasons Enterprises Are Adopting a Multicloud Strategy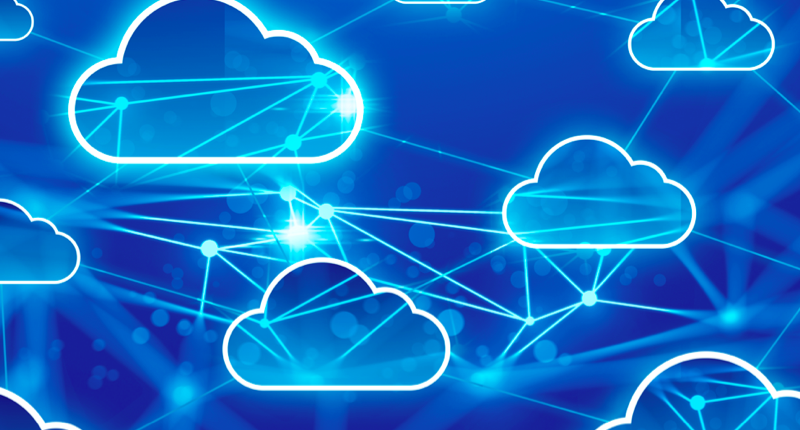 As the era of digital transformation unfolds, enterprises are increasingly shifting their workloads to the clouds—as in clouds, plural. In fact, Flexera's 2020 survey of enterprises (previously called the Rightscale State of the Cloud Report) showed that 93% of respondents already had a multicloud strategy. The report also reveals that on average organizations use roughly five clouds, while advanced users leverage even more.
Why do enterprises use multiple clouds? Here are the top 5 reasons multicloud adoption has become the standard for enterprises today:
To avoid vendor lock-in.

No enterprise wants to be locked in to using a single vendor's infrastructure, add-on services and pricing model. Instead, they want to maintain control of their data and negotiating power. As freelance tech journalist Sean Michael Kerner once opined in an Ubuntu blog, "Multicloud is about choice; it's about the ability to deploy workloads on any number of different combinations of on-premises and public cloud providers. With multicloud comes the promise of agility and freedom and at the end of the day who doesn't want their data to be free?"

For flexibility to apply best cloud tools for each specific workload.

Some organizations find themselves using a multicloud approach as they cope with a mixture of legacy and cloud-native workloads or try to reign in shadow IT. However, most organizations are using multicloud more strategically to meet different technical or business requirements or to tap into the leading edge services offered by more innovative providers. By using a 'mix-and-match' approach to cloud adoption, enterprises can choose the cloud that best suits each workload. For example, one cloud platform may offer the best solution for data analytics, while another may offer a low-cost alternative ideally suited for application development.

To enhance performance by locating workloads closer to end users.

Organizations can minimize latency, jitter, and packet loss by minimizing the number of network hops between services. Low-latency performance is already of vital importance to the telecommunications and entertainment industries (e.g., video streaming and gaming). Workload proximity will become even more critical with the rapid advancement of edge computing and the proliferation of IoT devices, such as self-driving automobiles, healthcare monitors, and military intelligence.

For compliance reasons.

Data governance requirements, such as GDPR in the European Union, often require customer data to be held 'in country' or on-premises. This is particularly common in the banking and healthcare industries. For those organizations who do business in multiple countries or geographic regions, using different cloud providers in each location is often the best solution for meeting regulatory requirements.

For resiliency.

Multicloud adoption helps organizations provide better failover and disaster recovery for mission-critical workloads. Rather than put all workload eggs in one basket, enterprises use multiple clouds to build geographically dispersed and redundant security, backup and recovery systems.
For these reasons and more, there is no such thing as a "one cloud fits all" solution for most organizations; therefore, multicloud is here to stay. Fortunately, the Robin Cloud Native Platform and Robin Cloud Native Storage are built for multicloud. We recently announced the general availability of our multicloud portability solution. As we continue to innovate in this space, we will blog more about challenges to multicloud adoption and how to overcome these challenges by leveraging Kubernetes. If you would like to see our solution in action, please reach out to us for more information.