Global Fortune 500 Financial Services Leader Gains Efficiency and Agility on Robin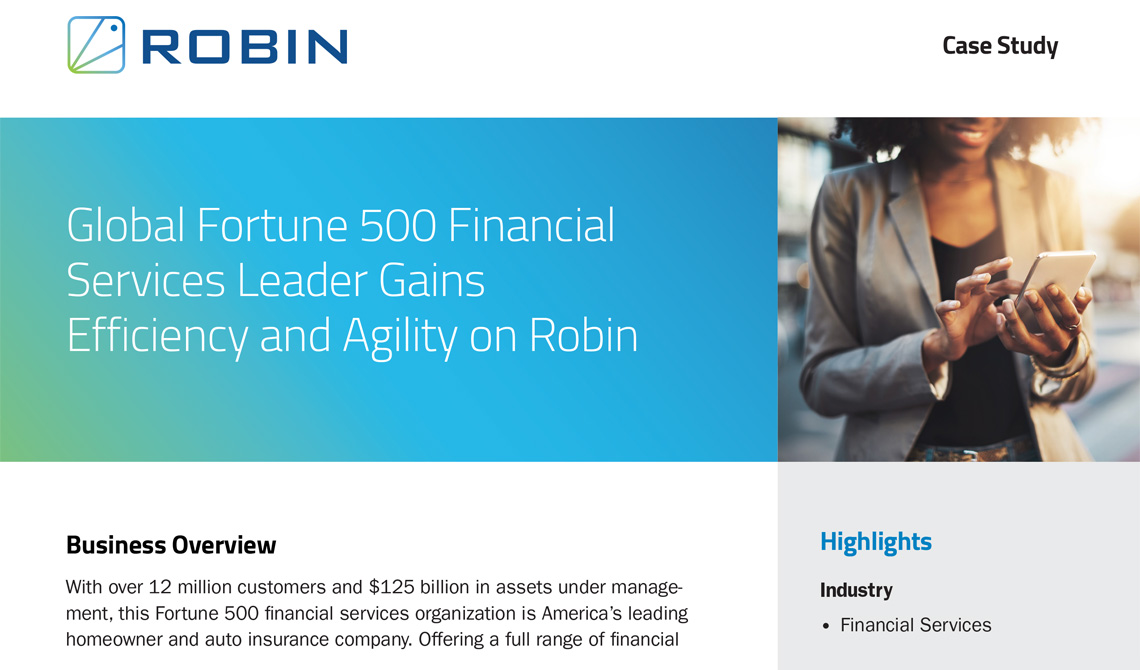 With over 12 million customers and $125 billion in assets under management, this Fortune 500 financial services organization is America's leading homeowner and auto insurance company.
Offering a full range of financial products and services to its constituents, this company uses technology platforms and solutions to enable its customers to access the services any way they like, including by telephone, Internet, mail, fax, any bank's ATM machines, and their own mobile devices. To provide this level of access and flexibility, the company maintains an IT Infrastructure that processes petabytes of data, and has moved its data center architecture from hardware-defined to software-defined in order to increase business agility.
This financial company processes billions of security events each day and leverages the Elasticsearch, Logstash, and Kibana (ELK) stack for event aggregation, monitoring, and visualization for cybersecurity threat detection. The company also operates an IBM Db2 data warehouse for business analytics and a Kafka cluster for stream processing.