Operationalizing Kubernetes for Enterprise and 5G workloads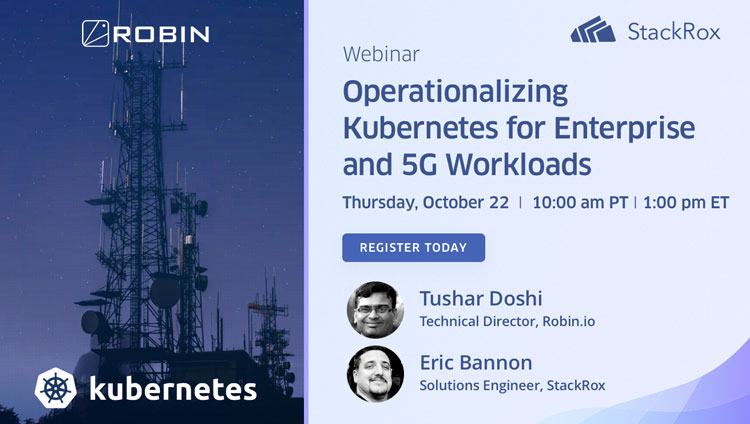 LIVE WEBINAR
October 22, 2020 at 10:00 am PDT / 1:00 pm EDT
Hosted by Robin and StackRox
Kubernetes has emerged as the application development platform of choice. As deployments scale, organizations need to simplify how they manage and secure these crucial environments.
Join StackRox and Robin.io in a discussion about how to operationalize Kubernetes. Robin extends Kubernetes by bringing a self-service experience and advanced data management capabilities for enterprise and 5G workloads. StackRox integrates with Kubernetes to use its rich context and native controls to protect cloud-native applications across build, deploy, and runtime.
Using StackRox with Robin, it is simple, and easy, to configure StackRox as part of Robin's application bundles, helping you improve time-to-market, reduce cost, and run mission-critical applications with confidence.
Join our webinar to learn more about:
Deploying stateful applications on Kubernetes
Enabling life cycle management and data protection for applications
Applying Kubernetes-native controls to enable better security
From the Robin Team
Tushar Doshi
Technical Director, Robin.io