Join Robin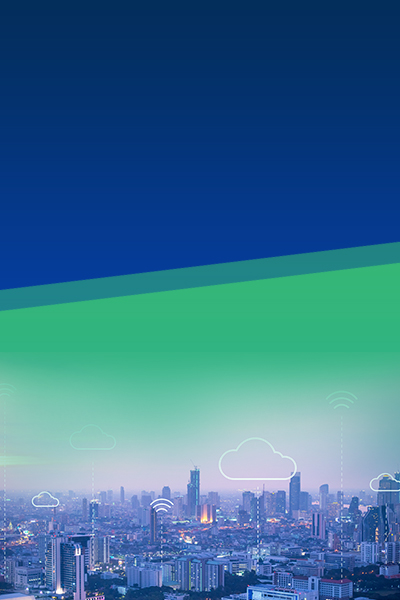 @ KubeCon + CloudNativeCon NA 2021
13-15 Oct 2021 | LA Convention Center | 9 a.m. - 6 p.m. PDT
5G + Storage + Kubernetes = Robin.io
Schedule a live demo at Robin's KubeCon booth
Book a meeting with Robin experts 9 a.m. – 6 p.m. PDT
Participate in Robin Challenge & Win iPad Air
Booth Number #S84
Hyper-converged, webscale cloud-native
Kubernetes platform & bare-metal to services
hyper-scale automation suite
Robin's cloud-native Kubernetes platform runs business-critical and complex data- and network-intensive workloads for some of the world's largest enterprises and service providers.
We understand the burden that applications and software architecture teams struggle with in order to manage the complexity of their infrastructure because of the shortcomings of existing tools. Robin manages application infrastructure so developers and IT operations can focus on higher-value work.
We accomplish this through application bundles and application pipelines, which are automated through patented infrastructure- and application- topology awareness technology that power the Robin Cloud Native Platform. Global customers, like BNP Paribas, Palo Alto Networks, Rakuten Mobile, SAP, Sabre and USAA, chose Robin to automate the application pipelines for their vital business processes.
Register for Robin Xplore
You're just 5 steps away from winning an iPad Air.
Visit get.robin.io, enter your email address and download CNS
You'll receive an email with a link.
Visit the link and take a screenshot of the get.robin.io web portal with your user name on it.
Post the screenshot on LinkedIn, tag Robin.io with #RobinCNS
Winner will be announced at the Robin KubeCon booth (#S84) on 15th October at 3:00 p.m. PDT.
It's that simple. Fastest fingers get 'em all.
* Conditions apply
What is Robin?
Robin extends agility, efficiency and portability of Kubernetes to all applications, even complex big data, databases, AI/ML and custom apps, on any infrastructure, on-premise, hybrid cloud or multi-cloud.
What you get with Robin products

Accelerate deployment of any stateful app on any Kubernetes

Simplify day-2 operations without becoming storage experts

Protect critical applications with application-aware data protection

Best TCO of any storage solution

App-aware multi-cloud portability
Stateful apps on Kubernetes
Highest performing storage and data management for any Kubernetes on-premises or in any cloud
Automates all aspects of critical day-2 operations to run databases, big data, timeseries and message queue services in production on Kubernetes
5G RAN and core at scale
Bring cloud agility to deploy 4G and 5G RAN (DU, CU & RIC) on COTS hardware in minutes
Centralized orchestration of 100s of thousands of cell-sites and base-band units
Manage apps at the edge
Deploy complex storage- and network-intensive apps to edge clusters with ease
Scalable automation of rollout, upgrade, and auto heal apps at Edge locations
Hyper-automation
Bring cloud agility to bare-metal infrastructure
Centrally manage 100s of thousands of Kubernetes clusters from edge to cloud to private data centers
Create repeatable and robust workflows to automate all network and IT operations
Hybrid & multi-cloud
Consistent storage experience across different environments
Easy migration and portability of apps along with their data across different cloud environments

Mehran Hadipour
Vice President of Business Development and Tech Alliances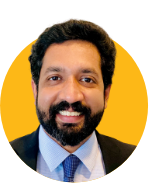 Raj Narayanan
Director- Presales & Solution Engineering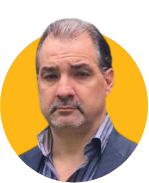 W. Brooke Frischemeier
Sr Director – Product Management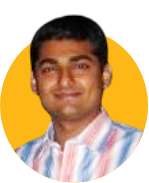 Ripul Patel
Sr. Principal Engineer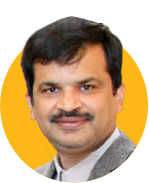 Ashok Mishra
Head of SQA. DevOPS. IT & IS Engineering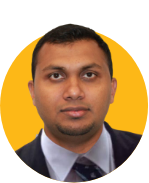 Haridev Cheviry
Senior Solutions Architect
Meet with Robin experts at KubeCon 2021
13-15 Oct 2021 | LA Convention Center | 9 a.m. – 6 p.m. PDT
Booth Number #S84