Robin.io Partners with Trilogy Networks, Joins Rural Cloud Initiative to Ease Deployment of 5G Services for Rural Providers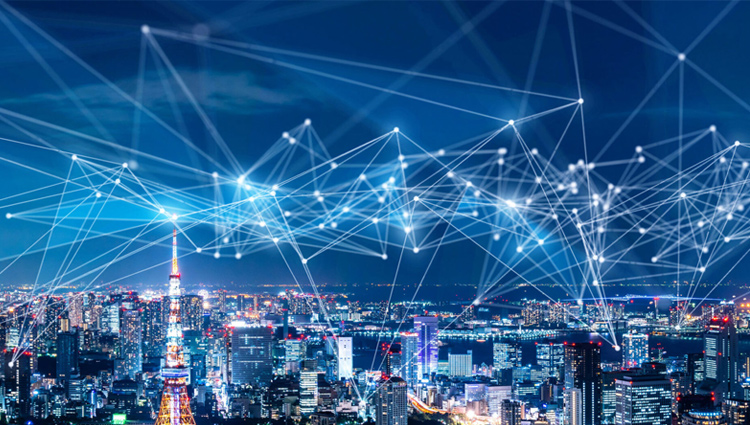 Robin to Add Cloud Native Automation and Storage Platform Capabilities to RCI's Unified, Distributed Cloud Covering 1.5 Million Square Miles of Rural America 
SAN JOSE, Calif. And BOULDER, CO – Jan. 20, 2021 – Robin.io and Trilogy Networks today announce a partnership through which Robin.io will join the Rural Cloud Initiative (RCI), a unique coalition of more than 60 network and edge innovation partners committed to promoting and accelerating the digital transformation of rural America. Robin.io's cloud native storage and software defined orchestration platform will deploy on Trilogy's distributed cloud infrastructure, including its ConExTM edge delivery platform, to enable rural operators to access RAN, Core and services in a matter of minutes instead of weeks.
The focus of RCI's initial applications is to provide solutions that radically advance precision agriculture, improving the profitability, security and efficiency within the U.S. food supply chain. Public and private 5G technology is key as the industry begins to deploy advanced applications and services like drones, robotics and intelligent sensors.
Under the Rural Cloud Initiative (RCI), Trilogy is partnering with network operators across rural America to extend the distributed cloud platform to the edge of their network. Through the deployment of a virtualized network, connected to Trilogy's nation-wide single network fabric, operators are well positioned to rapidly deploy their 5G networks. Robin.io provides the cloud-native platform and the automation platform on which the RCI applications would be hosted and operated in Trilogy's network fabric.
Traditional cellular network deployments are complex, expensive and takes weeks for even a single cell site activation. 5G networks with fully virtualized and cloud native network functions require bringing together hundreds of software bundles from multiple vendors to operate as a single unit at cell sites, telco edge and at regional hubs. Robin.io's platform orchestrates the installation and life cycle management of RAN, Core, support systems, network management and network security software with zero-touch automation.
"The promise of 5G and advanced digital transformation solutions is possible only with ready-to-deploy cloud and network infrastructure with automation and orchestration capabilities that disrupts the traditional cellular network deployment models. Robin.io's platform is hardened and well proven to bring about such a paradigm shift, particularly as it applies to mobile networks in rural areas of the country," said Venky Swaminathan, CTO of Trilogy Networks.
"At Robin.io, we are committed to working with mobile network operators to deliver enhanced 5G services faster, easier and with lower total cost of ownership," said Partha Seetala, founder and CEO of Robin.io. "To deploy, scale and manage these new data-or network-centric applications, operators in rural America clearly require the type of cloud native, end-to-end automation that Robin supplies. Joining the Rural Cloud Initiative will enable us to make a positive impact on behalf of both operators and end users across America."
About Robin.io
Robin.io, the 5G and application automation platform company, delivers products that automate the deployment, scaling and life cycle management of data- and network-intensive applications and for 5G service chains across edge, core and RAN. The Robin platform is used globally by companies including BNP Paribas, Palo Alto Networks, Rakuten Mobile, SAP, Sabre and USAA. Robin.io is headquartered in Silicon Valley, California. More at www.robin.io and Twitter: @robin4K8S.
About Trilogy
Trilogy is an established leader in the emerging Edge Compute ecosystem with the deployment of distributed Cloud installations across the United States. Trilogy recently founded the Rural Cloud Initiative, a coalition of network operators and technology providers committed to promoting and accelerating the digital transformation of rural America. In conjunction with network operators and edge innovation partners, Trilogy is utilizing its LinX™ virtual private network and ConEx service delivery platform to build a unified, distributed cloud capability on a single network fabric to cover 1.5 million square miles. To learn more, please visit www.ruralcloud.com or www.trilogynet.com.