Robin.io to Capitalize on Rapid Adoption of Cloud-Native Technology Across 5G and Enterprise with $38 Million Series C led by Rakuten Capital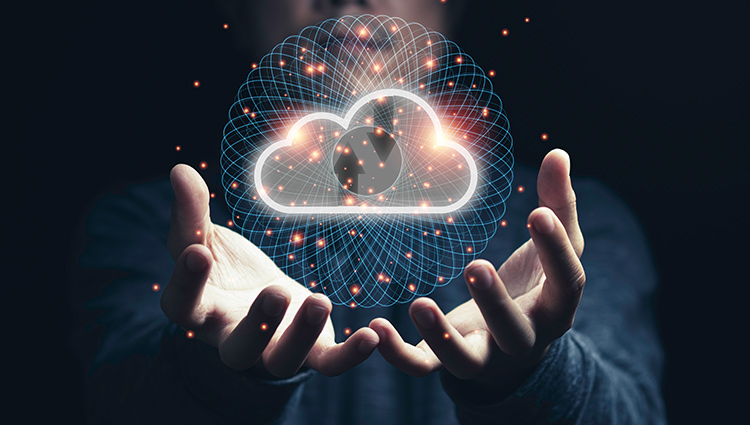 New round takes total funding to $86 million as the company delivers impressive growth.
SAN JOSE, Calif. — June 16, 2021 — Robin.io, the leader in Kubernetes-based cloud-native 5G, edge and enterprise application management, today announced the closing of a $38M Series C investment in an oversubscribed round. The round was led by Rakuten Capital and joined by Clear Ventures, Emory University, Raine Next-Gen Communications and current investors. The Series C brings the total capital raised by Robin.io to $86 million.
This latest major backing for the company comes as bookings growth at Robin.io has surpassed 400% quarter-over-quarter when comparing the first two quarters of the current fiscal year. When comparing the current quarter to the same quarter last year, the growth rate is even more dramatic, at 681%. In addition to strong market traction, the company has signed 32 new partnerships during the past year. Finally, the Robin.io team has grown 57% during the past year, across four countries. All this has been achieved despite the most challenging business conditions brought about by the global COVID-19 pandemic.
"The accelerating adoption of Kubernetes and cloud-native technologies, as well as the accelerating pace of global 5G and edge rollouts has provided the backdrop for Robin's competitive success in the past year," said Partha Seetala, founder and CEO at Robin.io. "Armed with strong market awareness, a broad choice of deployment options and proven successes in massive-scale production environments, Robin.io is well poised for the next phase of market expansion and will continue to invest in product leadership and hire talent across sales, engineering and tech support functions.This Series C round is perfectly timed to support these goals."
"Robin.io has proven to be an outstanding technology partner to Rakuten Mobile, which established the world's first cloud-native 5G network running on the Robin Cloud Native Platform," said Oskar Mielczarek de la Miel, managing partner at Rakuten Capital. "We are excited to extend our partnership with Robin.io on its clear path of expansion, and to work together to bring cloud-native 5G to mobile operators around the world that are venturing into the next generation of mobile infrastructure."
Robin.io has three core products targeting two primary markets, all based on its application and infrastructure automation technology:
Robin Cloud Native Platform

(Robin CNP) Is an open Kubernetes platform optimized for running RAN, Core, MEC and data-intensive applications with special focus on zero-touch deployment and operational automation.

Robin Multi Data Center Automation Platform

(Robin MDCAP) automates healing and scaling in 5G deployments and enables RAN-as-a-Service, Core-as-a-Service, BareMetal-as-a-Service and a MOPs Manager that automates thousands of tasks with one API call.

Robin Cloud Native Storage

(Robin CNS) delivers enterprise-grade, application-aware storage data management for any Kubernetes on any cloud with multiple petabytes under production deployment.
The Series C funding round caps an impressive list of achievements at Robin.io since late last year as the company has embarked on several market expansion initiatives:
Won the Futurenet World award for best Automation Solution in Telco
Named an IDC Innovator for containerized storage
Recognized as a leader and outperformer in GigaOm Radar reports for Kubernetes storage and Kubernetes data protection
Expanded IP portfolio to 72 patents covering networking, 5G and storage
Launched Robin Express, a full-featured, free-for-life edition
Launched pay-as-you-go option for Robin CNS on the Red Hat Marketplace
Developed and extended partnerships with Intel, AMD, QCT, Supermicro, Quortus and others to provide next-gen, cloud-native solutions for 5G
About Robin.io
Robin.io provides a fully automated, hyper-converged cloud-native platform for application and data management that enables enterprises and 5G service providers to deliver complex application pipelines as a service. Built on industry-standard Kubernetes, Robin allows developers and platform engineers to rapidly deploy and easily manage data- and network-centric applications—including big data, NoSQL and 5G RAN, Core and MEC —independent of underlying infrastructure resources. Robin.io technology is used globally by companies including BNP Paribas, Palo Alto Networks, Rakuten Mobile, SAP, Sabre and USAA. Robin.io is headquartered in Silicon Valley, California. More at www.robin.io and Twitter: @robin4K8S.
Robin.io, the Robin.io logo and Robin Cloud Native Storage are trademarks or registered trademarks of Robin.io and are protected by trademark laws of the United States and other jurisdictions.
Media Contact:
Robert Cathey
Cathey.co for Robin.io
robert@cathey.co