Powering the Future Telco
Accelerating the cloud-native 5G
Automate service delivery through the power of cloud-native
Roll out and monetize 5G/Edge use cases faster
5G is here and it is demanding
Robin solutions enable you to reduce integration and lifecycle operations timelines at all levels.​
To realize the full potential of 5G, operators need to adopt hyper converged, cloud-native automation and orchestration models that allow 5G networks to deliver new services and capabilities more efficiently. Application automation should reside with the experts who are actually building, deploying and managing the life cycle of these applications.​
A complete 5G system roll-out orchestrator
Robin's software platform automates the deployment, scaling and life cycle management of telecom applications, from bare-metal to services​. Robin manages application infrastructure so developers and IT operations can focus on higher-value work. With Robin, your data- and network-intensive workloads are automated through patented infrastructure- and application-topology awareness technology. This enables you to:
Deliver high-quality services from the network core to the Edge and on-premises.
Amplify and realize the full potential of 5G using cloud-native
Drive agility powered by microservices and container orchestration.
Reduce infrastructure and operational costs for telecom service delivery.
Is the Future Telco a living thing?
The Future Telco promises to unlock opportunities worth billions of dollars for operators and private enterprise. But there are a few caveats.
Robin is proven in production through the world's first deployment of end-to-end, containerized cloud-native 5G stack, for a leading telecom player.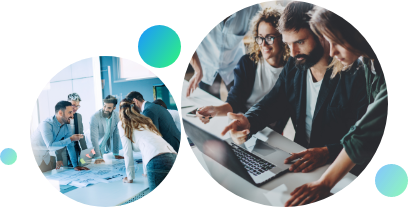 Robin extends agility, efficiency and portability of Kubernetes to all applications, even complex big data, databases, AI/ML and custom apps, on any infrastructure, on-premise, hybrid cloud or multi-cloud