Robin.io Builds Cloud-Native 5G, Edge Platform Using OpenNESS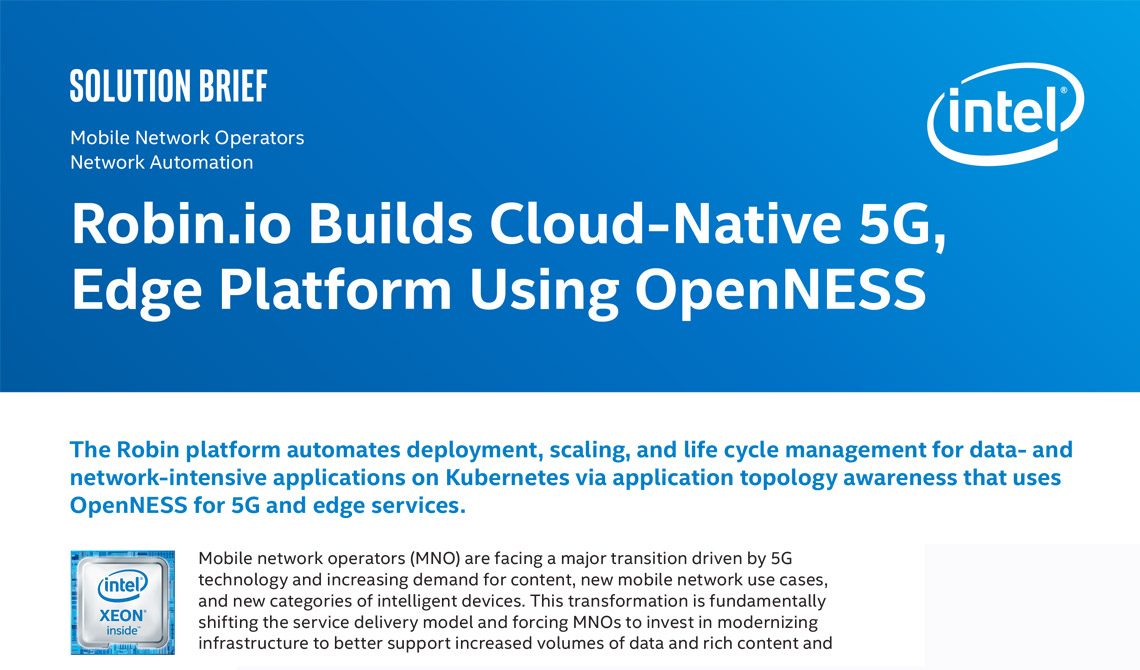 The Robin platform automates deployment, scaling, and life cycle management for data- and network-intensive applications on Kubernetes via application topology awareness that uses OpenNESS for 5G and edge services.
Mobile network operators (MNO) are facing a major transition driven by 5G technology and increasing demand for content, new mobile network use cases, and new categories of intelligent devices. This transformation is fundamentally shifting the service delivery model and forcing MNOs to invest in modernizing infrastructure to better support increased volumes of data and rich content and add new interactive usage models.
The infrastructure transformation is driving three fundamental shifts in network scale, including an order of magnitude increase in total bandwidth available to each device, expanded capacity to accommodate the number of devices on the network at any given moment, and a new level of intelligence required from the network.
Download this solution brief to learn the technologies required to fulfill these shifts and accommodate the changing demand.