Big Data, Artificial Intelligence, and Machine Learning EcoCast – Partha Seetala, CTO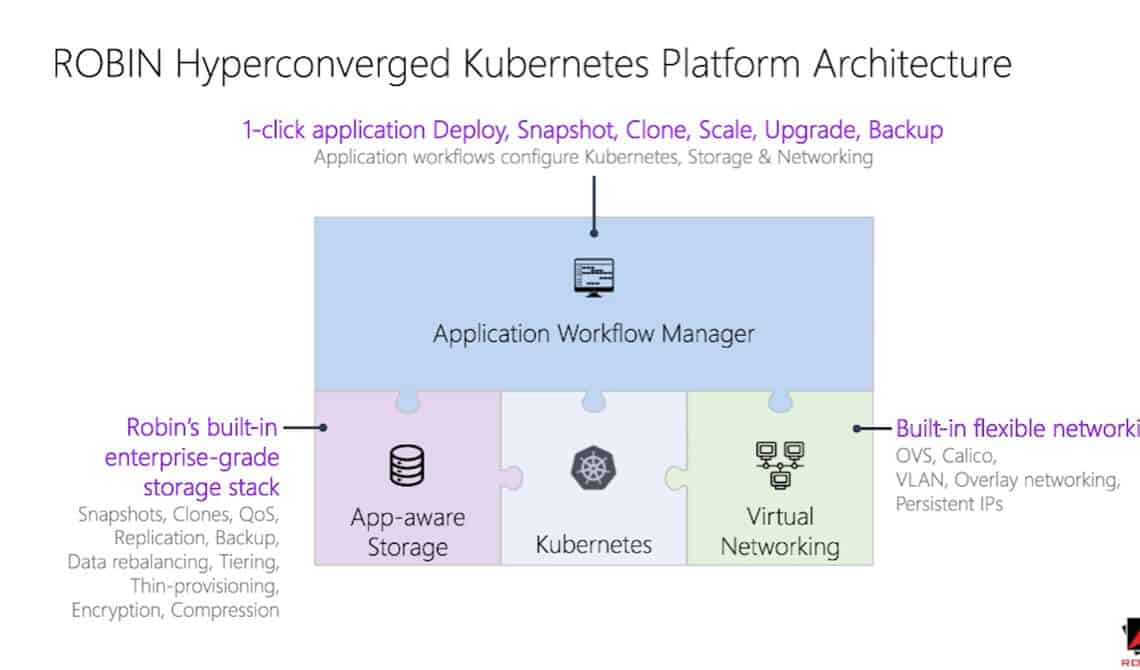 Robin is a Software Platform for Automating Deployment, Scaling and Life Cycle Management of Enterprise Applications on Kubernetes
Big Data Ecocast – Partha Seetala, CTO
Big data and artificial intelligence/machine learning are technology trends for which we're just scratching the surface of the long-term potential. In such environments, storage isn't just about capacity, but about how to use that data in the most expedient way possible. Today, as organizations consider the potential of these technologies, they're struggling with determining how to store, manage, and protect this data. Moreover, they're identifying key use cases for their burgeoning datasets. Increasingly. Organizations are collecting data to train artificial intelligence and machine learning models in order to bring these powerful capabilities into their operations to get ahead of the competition and to make the world a better place.
For example, PAIGE.AI, a spinout of Memorial Sloan Kettering Cancer Center (MSKCC) is using advanced technology to accelerate and optimize cancer research. The goal of PAIGE.AI is to develop and deliver a series of AI/ML modules that allow pathologists to improve the scalability of their work, enabling them to provide better care at lower cost. By analyzing petabytes of data from tens of thousands of digital slides of anonymized patient data, PAIGE.AI has developed deep learning algorithms based on convolutional and recurrent neural networks and generative models that are able to learn efficiently and help improve the accuracy and speed of cancer diagnosis.
This entire world brings with it new challenges and whole new terminology that has to be learned. You need to figure out the ups, the downs, the ins, and the outs of designing a big data architecture as well as help to identify and deploy the tools that will manage and consume this data.
In this Big Data, Artificial Intelligence & Machine Learning EcoCast you will learn about how big data, AI, and ML all come together and will be exposed to solutions that can help you rein in the madness while also harnessing their potential power.
On This Big Data EcoCast Event, You'll Discover
Learn about the critical challenges imposed by big data needs
Identify the use cases that drive decisions around when to choose which architecture
Discover how AI & ML critically intersect with big data and what you need to do to keep that intersection from becoming the scene of an accident
Understand how you can leverage next-generation infrastructure to accelerate AI/ML model development
Application-aware compute, network and storage layers decouple applications and infrastructure so that the applications can be easily moved, scaled, cloned and managed with 1-click lifecycle operations regardless of the infrastructure model (on-premise, cloud, hybrid-cloud, multi-cloud), which can technically be anywhere.