March 2020: Robin.io Newsletter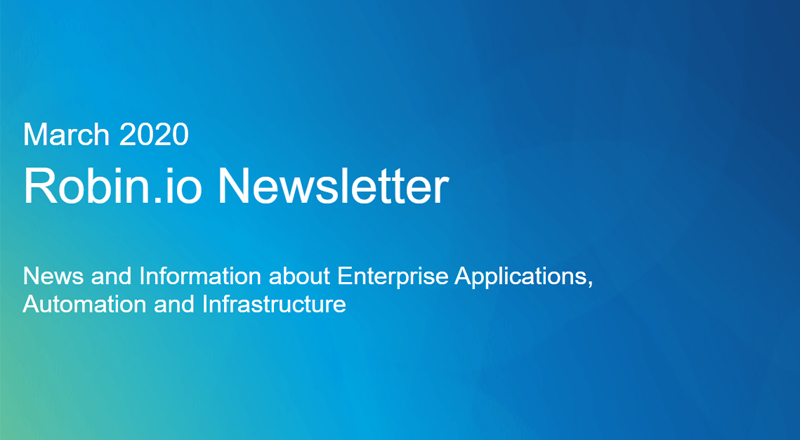 The period of shock and retreat experienced in the early days of an economic scare are invariably followed by the emergence of a new normal. And while it's understandably too early yet for most folks to contemplate what that new normal might look like, some are doing just that.
March 2020
Robin.io Newsletter
With over 12 million customers and $125 billion in assets under management, this Fortune 500 financial services organization is America's leading homeowner and auto insurance company.
In this issue:
Forcing Functions: Economic Uncertainty and Infrastructure Modernization
Wasted Cloud Spend to Exceed $17.6 Billion in 2020
Modernize Your ELK Stack
Application and Infrastructure
Topology Awareness