Robin.io Achieves Amazon Web Services (AWS) Technology Partner Status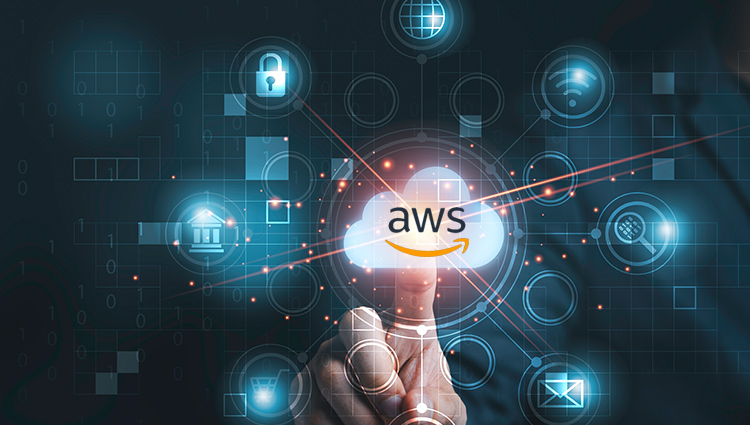 AWS Technology Partner designation recognizes Robin.io AWS expertise and validates AWS Cloud-based deployments of Robin.io solutions for application-on-demand and advanced data management on Kubernetes 
SAN JOSE, Calif.—January 28, 2021—Robin.io today announced it has achieved Amazon Web Services (AWS) Technology Partner status. Robin.io recognition as an AWS Technology Partner assures customers that Robin.io can accelerate their adoption of Robin Cloud Native Platform (CNP) and Robin Cloud Native Storage (CNS) on AWS. 
Robin.io provides cloud-native capabilities that help with automating deployment, scaling and lifecycle management of complex stateful applications on Kubernetes. Robin.io has been supporting deployment of its products on AWS since the initial release of its cloud-native solutions and has multiple enterprise customers using Robin CNP and Robin CNS on AWS. 
To achieve the AWS Technology Partner designation, Robin.io staff earned multiple AWS Certifications to demonstrate a high level of proficiency with AWS. In addition, numerous Robin.io customers provided references and endorsements of Robin solutions to help the company meet AWS customer success requirements. 
"Enterprises looking to accelerate their digital transformation can benefit greatly from using Robin solutions on AWS," said Mehran Hadipour, vice president of business development and tech alliances at Robin.io. "Customers using Robin CNP and Robin CNS on AWS can deploy data- and network-centric applications in minutes, not weeks, drastically enhancing developer productivity, reducing operational complexity and improving resource utilization." 
Robin Cloud Native Platform on AWS Offers 'Applications on Demand'
The Robin Cloud Native Platform enables enterprises to deploy and manage complex, data- and network-intensive applications with an "as-a-service" experience anywhere, on-premises or in the cloud. The platform empowers developers, database administrators and data scientists to deploy any application pipeline from a self-service app store in minutes, without relying on infrastructure teams or IT tickets that often require weeks. The platform combines app-aware storage, virtual networking and application workflow automation built on industry-standard Kubernetes. 
***Read more about Robin Cloud Native Platform*** 
Robin Cloud Native Storage on AWS Provides Advanced Data Management for Kubernetes Workloads
Robin CNS is a purpose-built, container-native storage solution that brings advanced data management capabilities to Kubernetes. It is a CSI-compliant block storage solution with bare-metal performance that seamlessly integrates with Kubernetes-native administrative tooling such as Kubectl, Helm Charts, and Operators through standard APIs. 
***Read more about Robin Cloud Native Storage*** 
Robin.io 2020 Momentum Continues in 2021
The AWS Technology Partner designation is the latest in a long list of achievements that Robin.io has documented in the past 6 months:
About Robin.io
Robin.io provides an application and data management platform that enables enterprises and 5G service providers to deliver complex application pipelines as a service. Built on industry-standard Kubernetes, Robin allows developers and platform engineers to rapidly deploy and easily manage data- and network-centric applications—including big data, NoSQL and 5G—independent of underlying infrastructure resources. Robin.io technology is used globally by companies including BNP Paribas, Palo Alto Networks, Rakuten Mobile, SAP, Sabre and USAA. Robin.io is headquartered in Silicon Valley, California. More at www.robin.io and Twitter: @robin4K8S. 
Robin.io, the Robin.io logo and Robin Cloud Native Storage are trademarks or registered trademarks of Robin.io and are protected by trademark laws of the United States and other jurisdictions.  
Media Contact:
Robert Cathey