Robin.io Launches Partner Program to Accelerate Adoption of Cloud-native Technologies for Enterprise, 5G and Edge Use Cases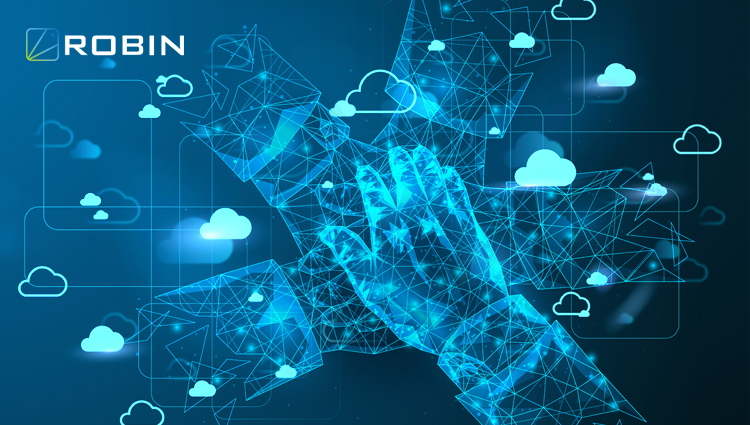 Ecosystem of Partners Enables Resellers, System Integrators and Cloud Partners to Harness the Power of Kubernetes and Cloud-Native on Behalf of Customers
SAN JOSE, Calif. – January 26, 2021 – Robin.io, the 5G and application automation platform company, today announced the formal launch of the Robin.io Partner Program, recognizing the crucial role partners play in helping customers deploy, maintain and optimize Robin technologies. More than 20 leading organizations have already joined as Robin.io partners, including enterprise and telecommunication software companies, systems integrators, resellers, cloud providers and other infrastructure technology suppliers.
The Robin.io core technologies—Robin Cloud Native Platform (CNP), Robin Cloud Native Storage (CNS) and Multi Cluster Automation Platform (MDCAP)—automate cloud-native service delivery and management for 5G and enterprise applications on Kubernetes, allowing companies to deliver their applications and network functions "as a service." For enterprises, Robin.io technologies are ideal for data- and network-centric application pipelines like big data analytics, databases and message queues, enabling a self-service, app-store like experience with deployment in minutes, not weeks. To meet the needs of mobile network operators (MNOs) deploying next-gen 5G networks, the Robin.io solution removes complexity, accelerates deployment times and significantly reduces OpEx and CapEx costs.
*** To learn more about the Robin.io Partner Program including a list of Robin.io partners and additional information about joining the program, please visit www.robin.io/robin-partners/  
"For Robin to reach all of the customers that have a need for our cloud-native technologies, maintaining a world-class partner ecosystem is integral to our success," said Partha Seetala, CEO and founder of Robin.io. "Already, our partners include global and regional industry-leading software, technology and consulting companies. With the launch of the Robin.io Partner Program, we are providing new and existing partners with the tools they need to market Robin's technologies and help customers maximize the value of data and to power real-time business advantage."
Robin.io designed its partner program to provide support and benefits in three tiers: Registered, Premier and Strategic. Based on a partner's level of participation, benefits include:
Joint marketing and media announcements

Social media outreach

Qualification and certifications 

Sales support and co-selling program

Training and sales enablement

Account planning and sales engagement 

Robin not-for-resale (NFR) licenses and support

OEM or reselling margin and discounts
"Lifecycle management and automation are the keys to achieving cost-efficient 5G networks," said Mike Yang, president at QCT. "By joining the Robin.io Partner Program, we are aiming to build an automated cloud-native platform with reduced infrastructure and operation costs to boost the time-to-market of diverse 5G applications."
Robin.io 2020 Momentum Continues in 2021
The launch of the Robin Partner Program is the latest in a long list of achievements that Robin.io has documented in the past 6 months:
About Robin.io
Robin.io, the 5G and application automation platform company, delivers products that automate the deployment, scaling and life cycle management of data- and network-intensive applications and for 5G service chains across edge, core and RAN. The Robin platform is used globally by companies including BNP Paribas, Palo Alto Networks, Rakuten Mobile, SAP, Sabre and USAA. Robin.io is headquartered in Silicon Valley, California. More at www.robin.io and Twitter: @robin4K8S.
Robin.io, the Robin.io logo and Robin Cloud Native Storage are trademarks or registered trademarks of Robin.io and are protected by trademark laws of the United States and other jurisdictions.
Media Contact:
Robert Cathey