Robin.io Adds Pay-As-You-Go Pricing Model for Robin CNS on Red Hat Marketplace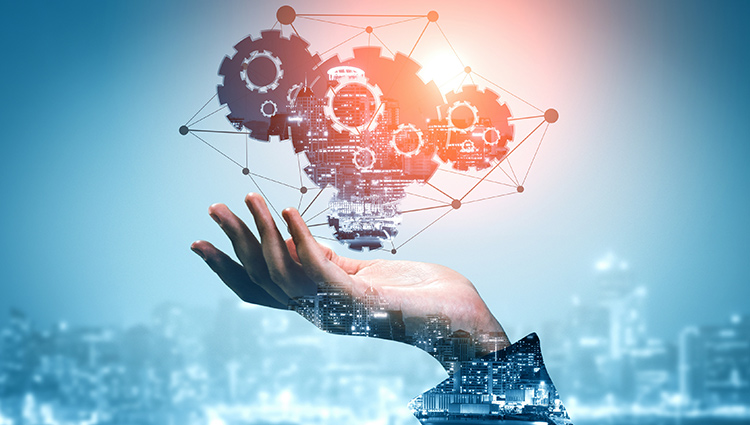 Robin Cloud Native Storage offers Red Hat OpenShift customers the flexibility to pay for hourly usage on Red Hat Marketplace
SAN JOSE, Calif. — April 13, 2021 — Robin.io, the leader in Kubernetes storage and data management, today announced the availability of the pay-as-you-go pricing model for Robin Cloud Native Storage (CNS) on Red Hat Marketplace. Robin.io customers can now pay for hourly usage of Robin CNS when purchased on Red Hat Marketplace, giving them the flexibility to tie their project budgeting to consumption, rather than commit to fixed pricing up front.
Red Hat Marketplace is an open cloud marketplace that makes it easier to discover and access certified software for container-based environments across the hybrid cloud. Customers can find software solutions that have been tested and certified for Red Hat OpenShift and deploy with improved confidence.
Robin CNS is available on Red Hat Marketplace, here: https://marketplace.redhat.com/en-us/products/robin-storage/pricing
Robin CNS is a purpose-built, container-native storage solution designed to bring advanced data management capabilities to OpenShift. It is a high performance storage solution that installs natively on OpenShift and provides block and file storage for databases, data analytics, and AI/ML applications. Robin CNS was engineered to simplify storage and data management to enable developers to manage stateful applications.
"The flexibility to pay for hourly consumption of Robin CNS provides Red Hat Marketplace customers the ability to quickly deploy our industry-leading storage solution for ephemeral workloads." said Ankur Desai, director of product, Robin.io, "Customers can now pay only for the hourly usage of Robin CNS when they run ephemeral workloads such as ETL processing, AI/ML data preprocessing and ad-hoc data analysis on Red Hat OpenShift. This process can help our users with flexible licensing terms that can reduce costs and encourage experimentation with new features and innovation."
"With partners like Robin.io, we're evolving Red Hat Marketplace to meet the needs of our customers," said Kelly Hartman, vice president, ecosystem and business development, IBM Cloud and Cognitive Software. "We launched the pay-as-you-go pricing model on Red Hat Marketplace to allow the developer community to tap into the benefits of Red Hat OpenShift in a cost-efficient way."
Robin CNS is the first offering on Red Hat Marketplace to enable hourly billing. Key capabilities of Robin CNS include:
High performance (2X faster than competition)

High availability with customizable failover domain

Application-consistent snapshots to recover easily from user errors

Application-consistent backups to recover easily from system failures

Thin clones to collaborate faster across teams

Multi-cloud portability to easily migrate entire applications across clouds
The collaboration with Red Hat Marketplace is the latest in an impressive list of achievements at Robin.io since late last year:
Launched Robin Express, a full-featured, free-for-life edition and announced enhancements to the platform

Named an IDC Innovator for containerized storage

Recognized as a leader and outperformer in GigaOm Radar reports for Kubernetes storage and Kubernetes data protection

Added multi-cloud portability for complex stateful applications

Added Jai Menon and Henri Richard to the Robin.io Advisory Board

Partnered with Quortus to provide next-gen, cloud-native solutions for 5G

Granted 12 new patents in storage, networking, orchestration and automation of applications on Kubernetes
About Robin.io
Robin.io provides an application and data management platform that enables enterprises and 5G service providers to deliver complex application pipelines as a service. Built on industry-standard Kubernetes, Robin allows developers and platform engineers to rapidly deploy and easily manage data- and network-centric applications—including big data, NoSQL and 5G—independent of underlying infrastructure resources. Robin.io technology is used globally by companies including BNP Paribas, Palo Alto Networks, Rakuten Mobile, SAP, Sabre and USAA. Robin.io is headquartered in Silicon Valley, California. More at www.robin.io and Twitter: @robin4K8S.
Robin.io, the Robin.io logo and Robin Cloud Native Storage are trademarks or registered trademarks of Robin.io and are protected by trademark laws of the United States and other jurisdictions.
Red Hat and OpenShift are trademarks or registered trademarks of Red Hat, Inc. or its subsidiaries in the U.S. and other countries.
Media Contact:
Robert Cathey