Robin.io Announces Storage and Data Management Solution for IBM Cloud Kubernetes Service (IKS)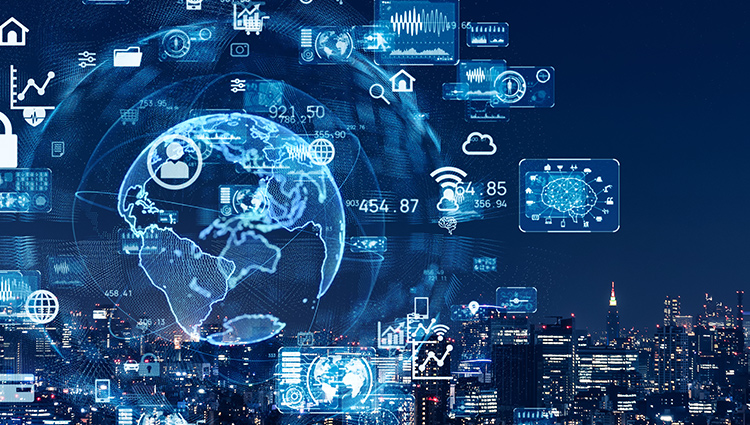 Robin Cloud Native Storage is now available in the IBM Cloud Catalog, helping clients address enterprise data management 
SAN JOSE, Calif. — March 10, 2021 — Robin.io, the leader in Kubernetes storage and data management, announced today a storage and data management solution for IBM Cloud Kubernetes Service (IKS). Robin Cloud Native Storage (CNS) is now available for IBM Cloud® Kubernetes Service, and will help clients address enterprise data management. 
IBM Cloud Kubernetes Service is a managed Kubernetes offering built to deploy and manage containerized apps on IBM Cloud. The offering is designed to provide intelligent scheduling, self-healing, horizontal scaling and more to simplify management of Kubernetes and containerized applications. 
Robin Cloud Native Storage is a purpose-built, container-native storage solution designed to bring advanced data management capabilities to Kubernetes. It is a high performance storage solution that can integrate with CSI and Kubernetes-native administrative tooling such as Kubectl, Helm Charts and Operators through standard APIs. Robin CNS was engineered to simplify storage and data management to help enable developers to manage stateful applications – where data is saved in one session and can be used in the next session. Read more about the features and capabilities of Robin CNS. 
Robin CNS is engineered to allow clients to manage and simplify applications in Kubernetes environments, with the security and open innovation of the IBM Cloud. By relying on a Kubernetes-based storage solution in the cloud, enterprise clients will be able to onboard complex data workloads. 
"Supporting IBM customers that rely on IBM Cloud Kubernetes Service is another step in our commitment to integrate Robin Cloud Native Storage with all of the environments that are most important to our users," said Partha Seetala, CEO of Robin.io. "IBM and Robin.io customers can now benefit from a storage solution that is custom-built for Kubernetes to deliver production-grade performance and reliability for stateful applications on IBM Cloud." 
"With IBM Cloud Kubernetes Service, developers can deploy secured, highly available clusters with a native Kubernetes experience," said Chris Rosen, Program Director, Offering Management, IBM. "We're pleased to offer our customers the choice of Robin Cloud Native Storage, giving them a qualified storage solution. Robin CNS is designed to make it easy to deploy and manage stateful applications on IKS, enabling our users to easily onboard workloads such as MySQL, Postgres, MongoDB, Redis, Cassandra, and more. Creating a rich user experience with IBM Cloud is designed to make it easier for users to deploy Robin CNS to existing Kubernetes clusters." 
Key capabilities of Robin Cloud Native Storage include:
High performance (2X-6X faster than competition)

High availability with customizable failover domain

Application-consistent snapshots to recover easily from user errors

Application-consistent backups to recover easily from system failures

Thin clones to collaborate faster across teams

Multi-cloud portability to easily migrate entire applications across clouds
The collaboration with IBM is the latest in an impressive list of achievements at Robin.io since late last year:
Launched Robin Express, a full-featured, free-for-life edition and announced enhancements to the platform

Named an IDC Innovator for containerized storage

Recognized in the GigaOm Radar for Kubernetes storage as a leader and outperformer
Recognized in the GigaOM Radar for Kubernetes data protection as a leader and outperformer

Added multi-cloud portability for complex stateful applications

Launched CNS on Red Hat OpenShift Marketplace

Added Jai Menon and Henri Richard to the Robin.io Advisory Board

Partnered with Quortus to provide next-gen, cloud-native solutions for 5G

Qualified as a Google Cloud Anthos Ready storage solution for Anthos on bare metal
An IBM Cloud Satellite storage partner, Robin recently worked with IBM's Hybrid Cloud Build Team to help certify its Cloud Native Storage on IBM Cloud Pak for Data in its Red Hat OpenShift on AWS and IBM Cloud. Robin is now integrating and optimizing its solution with IBM Cloud Satellite. Robin.io is also part of the IBM Cloud for Telecommunications Ecosystem, an initiative to help network equipment providers, independent software vendors (ISVs), software-as-a-service providers, and hardware partners accelerate business transformation by unlocking the power of 5G and edge. The IBM Cloud for Telecommunications is engineered to integrate advanced AI and automation processes at the edge and speeds services deployment while simultaneously reducing overall costs. With an open, container-based architecture managed as a service, operators and their providers will be able to easily integrate, automate and orchestrate how they run network and IT workloads across any environment. The platform leverages IBM's industry-leading encryption capabilities like Keep Your Own Key (KYOK), giving clients full control of their data. 
Robin CNS is available on the IBM Cloud Catalog. 
About Robin.io
Robin.io provides an application and data management platform that enables enterprises and 5G service providers to deliver complex application pipelines as a service. Built on industry-standard Kubernetes, Robin allows developers and platform engineers to rapidly deploy and easily manage data- and network-centric applications—including big data, NoSQL and 5G—independent of underlying infrastructure resources. Robin.io technology is used globally by companies including BNP Paribas, Palo Alto Networks, Rakuten Mobile, SAP, Sabre and USAA. Robin.io is headquartered in Silicon Valley, California. More at www.robin.io and Twitter: @robin4K8S. 
Robin.io, the Robin.io logo and Robin Cloud Native Storage are trademarks or registered trademarks of Robin.io and are protected by trademark laws of the United States and other jurisdictions.