Robin.io Board of Advisors Welcomes Henri Richard, Veteran Sales and Market Executive in Enterprise Software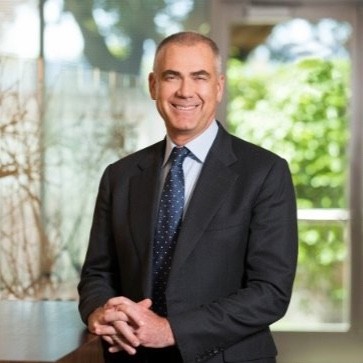 Henri Richard, former EVP of world-wide field and customer operations for NetApp and 40-year enterprise software veteran, joins Robin.io to lend expertise as Robin.io scales global outreach for Robin Cloud Native Storage.
SAN JOSE, Calif.—November 18, 2020—Robin.io, the leader in Kubernetes storage and data management, today announced the addition of Henri Richard to the company's Board of Advisors. Robin.io provides cloud-native capabilities that help with automating deployment, scaling and lifecycle management of enterprise and 5G applications on Kubernetes. 
Richard is former executive vice president of NetApp's world-wide field and customer operations and played an instrumental role in NetApp's turnaround. Before NetApp he was senior vice president of world-wide sales and support at SanDisk. During his 40-year global sales career, Richard held executive level sales positions spanning hardware, software and services at numerous IT companies such as AMD, IBM, Seagate and Connor.
Richard is now applying his knowledge and experience as a CEO advisor, board member, advisory board member and public speaker. He recently joined Gartner as an executive partner in its Global CSO practice.
"Stateful applications need a cloud-native storage solution, and that's what Robin CNS delivers. However, clearly communicating this need to enterprises can be a challenge. We're looking forward to Henri's depth of enterprise storage experience on the Robin.io advisory board, as we accelerate our sales, marketing and partnership efforts to the enterprise around Robin Cloud Native Storage," said Partha Seetala, founder, CEO and CTO at Robin.io.
Robin.io recently announced enhancements to Robin Cloud Native Storage for Kubernetes and the immediate availability of Robin Express, a full-featured, free-for-life edition.
Robin Cloud Native Storage is a purpose-built, container-native storage solution that brings advanced data management capabilities to Kubernetes. It is a CSI-compliant block storage solution with bare-metal performance that seamlessly integrates with Kubernetes-native administrative tooling such as Kubectl, Helm Charts, and Operators through standard APIs.
Since July, Robin Cloud Native Storage has added multi-cloud portability for complex stateful applications, launched on RedHat OpenShift Marketplace, was named IDC Innovator for containerized storage, and was recognized in the GigaOm Radar for Kubernetes storage as a leader and outperformer.
***Read more about Robin Cloud Native Storage***
About Robin.io
Robin.io provides an application and data management platform that enables enterprises and 5G service providers to deliver complex application pipelines as a service. Built on industry-standard Kubernetes, Robin allows developers and platform engineers to rapidly deploy and easily manage data- and network-centric applications—including big data, NoSQL and 5G—independent of underlying infrastructure resources. Robin.io technology is used globally by companies including BNP Paribas, Palo Alto Networks, Rakuten Mobile, SAP, Sabre and USAA. Robin.io is headquartered in Silicon Valley, California. More at www.robin.io and Twitter: @robin4K8S.
Robin.io, the Robin.io logo and Robin Cloud Native Storage are trademarks or registered trademarks of Robin.io and are protected by trademark laws of the United States and other jurisdictions. 
Media Contact:
Robert Cathey