Advanced Data Management for OpenShift – Powered by Robin Storage | White Paper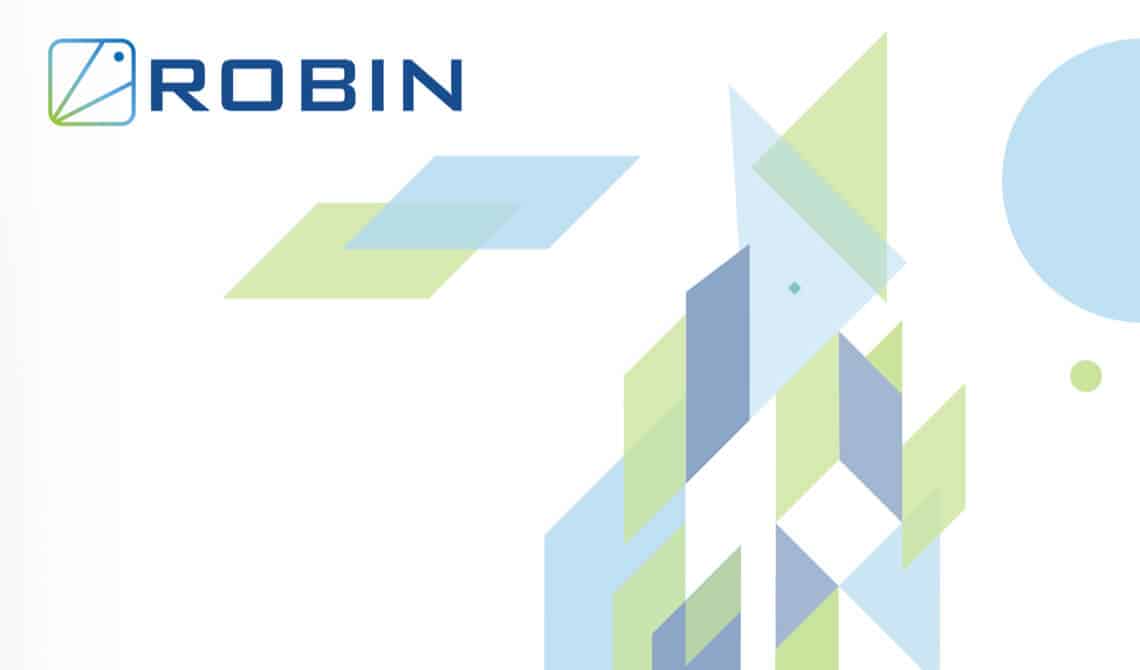 Robin Storage for OpenShift White Paper:
Manage App+Data as a Single Entity Robin Storage is a purpose-built container-native storage solution that brings advanced data management capabilities to Kubernetes. It is a CSI-compliant block storage solution with bare-metal performance that seamlessly integrates with Kubernetes-native administrative tooling such as Kubectl, Helm Charts, and Operators through standard APIs. Robin Storage is application-aware. The "Application" construct, as defined above, provides the context for all Robin Storage operations. All lifecycle operations are performed by treating app+data as a single entity.
For example, when you snapshot a MongoDB application, Robin Storage captures the entire application topology and its configuration (i.e., specs of Pod, Service, StatefulSet, Secrets, ConfigMaps, etc), and all data volumes (PersistentVolumeClaims) to create a point-in time application checkpoint.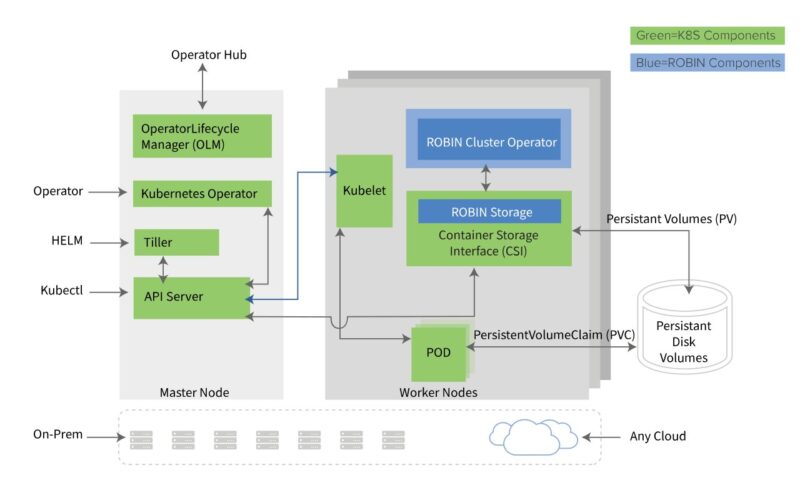 Key Features Data Protection and Security
Protect app+data with replication, snapshots, backup & recovery to run always-on applications » Secure data with encryption at rest and in motion
Safeguard against data corruption with checksum error-detection Automated Application Management » Bring automated management of app+data (not just storage) to kubectl, Helm, and Operators
Enable Quick and easy deployment of enterprise workloads on any Kubernetes distribution High Performance at Scale and QoS Guarantee
Get high-performance enterprise-grade storage trusted and validated by Google » Experience bare-metal performance with the flexibility and scale of software-defined storage
Guarantee QoS for high priority applications by setting IOPS limits per application DevOps Collaboration for Stateful Applications
Enable collaboration across geos and teams by cloning app+data in minutes
Quickly share app+data among Dev, QA, and Production teams to shorten release cycles Hybrid and Multi-Cloud Flexibility
Enable easy movement of app+data, between on-prem and cloud(s)
Avoid infrastructure lock-in, run your applications on most cost-effective infrastructure