Robin.io continues high performance spree; named Leader and Outperformer once again by GigaOm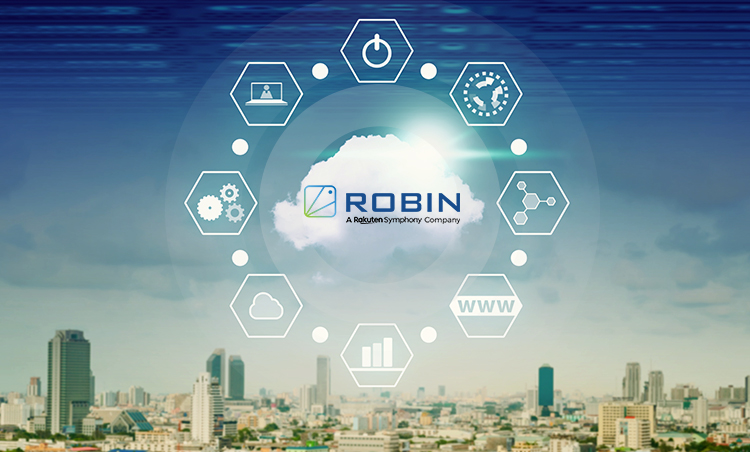 2022 has been a phenomenal year for Robin.io. We had some big-ticket moments at the Mobile World Congress Barcelona; we became a part of the prestigious Rakuten group, and now, we are continuing the sprint, having been named Leader and Outperformer by the 2022 GigaOm Radar Report for Mobile Edge Solutions. This is exciting news, indicative of how Robin.io's products have been garnering momentum, particularly in the Network Service Providers and Large Enterprises markets, in terms of their specific capabilities to monetize edge network infrastructure.
The report outlines how we have performed exceedingly well in the following areas, attributes and capabilities:
5G support
Distributed infrastructure
Cloud-native infrastructure
Low latency
Dynamic orchestration & management
Infrastructure support
Performance
Roadmap & vision
Openness, interoperability, ease of use and visibility
As a platform leader in the mobile edge space, Robin.io is among the companies that "offer infrastructure agnostic multicloud solutions for telco operators, enabling them to transform, manage, and monetize their edge network infrastructure." It is also among the players that have outperformed with respect to execution against roadmap and vision over the previous 12 to 18 months.
Robin.io's presence in this space is defined by its two flagship products – Robin Cloud Native Platform (CNP) and Robin Multi Data Center Automation Platform (MDCAP).
Robin Cloud Native Platform (CNP) enables enterprises to deploy and manage complex, data- and network-intensive applications "as-a-service" anywhere, on-prem or in the cloud. The platform empowers your developers, DBAs, and data scientists to deploy any application pipeline from a self-service app store in minutes. Know more
Robin Multi Data Center Automation Platform's (MDCAP) hyperautomation orchestrates and manages the lifecycles for your bare-metal infra, 3rd party appliances, VNFs, CNFs, and service chains, with built-in logging, monitoring and policy engine, for closed-loop automation that is managed through a single pane of glass. Know more
"The Robin platform combines the benefits of bare metal, containers, and VMs to create an application-aware scale-out storage stack offering carrier-grade networking and automation with an application-aware workflow manager. The fully automated platform allows complex stateless enterprise and 4G/5G applications to be deployed in minutes on Kubernetes with simplified API-driven or point-and-click lifecycle management," says, the GigaOm report.
Download the 2022 GigaOm Radar Report for Mobile Edge Solutions
"Robin.io remains steadfast in its vision to simplify and accelerate the cloud-native journey for both enterprises and telecom operators," said Partha Seetala, President, Unified Cloud Business Unit, Rakuten Symphony. "We have been making iterative changes to our products, unlocking newer capabilities that support a range of emerging business-critical use cases. For example, enabling MNOs to rapidly deploy and easily manage data- and network-centric applications independent of underlying infrastructure resources, or our patented hyperautomation technology that allows them to deliver 5G applications in minutes instead of days by automating provisioning and day 2 operations. The GigaOm recognition is testament to our efforts to demonstrate considerable thought leadership in the cloud-native 5G/Edge and enterprise segments."
Beyond edge: Outstanding performance in Kubernetes Data Protection & Storage
Robin.io's recognition by GigaOm in the edge space follows close on the heels of its 2021 report on Kubernetes Data Protection, and the 2022 GigaOm Radar for Cloud-Native Kubernetes Data Storage, which also ranked Robin.io as Leader and Outperformer. The reports largely gauged the capabilities of its cloud-native storage product – a purpose-built container-native storage solution that brings advanced data management capabilities to any Kubernetes platform available in the market. Robin Cloud Native Storage (CNS), with its outstanding data services and an application-centric approach to containers, continues its run among the trailblazers – both in terms of technical capabilities and feature sets.
Robin CNS was rated Exceptional for its outstanding focus and execution against the following parameters and evaluation criteria:
Data protection
Scalability and ease of use
Edge and other specialized use cases markets
Self-hosted (on-premises or in-cloud) deployment models
Cloud-native storage architecture
Multi-cloud & multi-distribution
Environmental awareness
Disaster recovery
App and data migration
Data storage:
Small, medium, large, and ISP/MSP markets
Advanced (CSI) integration and data services
Deployment models
Control plane architecture
Developer experience
Visibility and insights
Architecture
Scalability
Flexibility
Manageability
Performance
Explore more at www.robin.io.